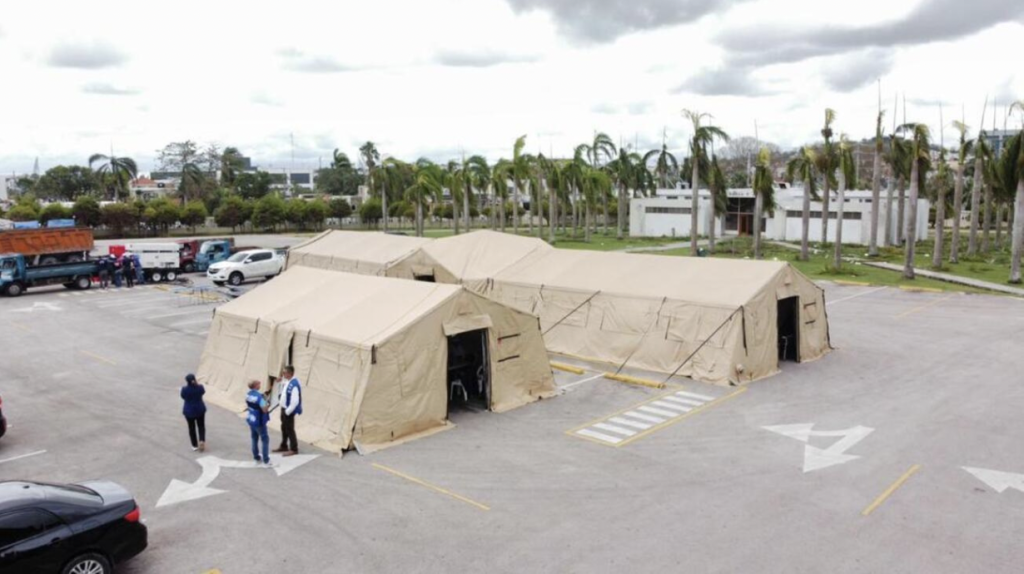 The Ministry of Public Health has set up mobile hospitals on the grounds of the La Altagracia Basilica in Higuey. The Ministry of Public Health installed the tents to offer health services to population affected by Hurricane Fiona in La Altagracia. Doctors are attending for general medicine, pediatrics, gynecology, mental health consultations. Covid-19 tests, vaccinations and more is available for free.
Public Health Minister Daniel Rivera told the population that now is the time to focus on preventing salmonellosis, leptospirosis, Escherichia coli, that especially may affect those who have been exposed to puddles and other sources of contaminated water. He urged people to seek treatment early to avoid these diseases. He also called for people to prevent dengue. He said gastroenteritis is a common disease affecting those in shelters. He urged people to be sure they are drinking safe water.
Other locations where emergency health services are offered are: Villa Centro where the 911 Emergency Operations center operates, Los Platanitos, at the Angel Meriño School and the San Francisco sector at the San Francisco de Asis School.
21 September 2022