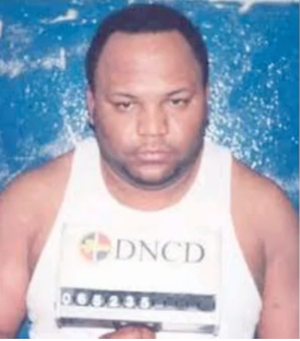 A deal with nine of the 43 accused in the drug trafficking and money laundering network led by César Emilio Peralta (César el Abusador) is in the works. Reportedly, the nine have pleaded guilty to receive a lesser sentence, following an agreement reached with the Public Prosecutor's Office. Cesar Emilio Peralta is standing trial for drug trafficking in Puerto Rico.
Among the defendants who reached an agreement is Marisol Franco, César El Abusador's spouse, who will be turning in assets as part of the deal. Franco is the mother of two twins with Cesar Emilio Peralta. The deal establishes that Franco would receive a prison sentence of three to seven years, but this would be suspended because she has already been under house arrest since 2019 when Peralta became a fugitive of justice. Judge Franchesca Pontentini will continue the case on Friday, 2 October 2022.
The head of the Specialized Anti-Money Laundering and Financing of Terrorism Prosecutor's Office, Ramona Nova said that an agreement was reached with nine defendants, and talks are underway with others involved in the case.
Among the goods seized from the members of the drug trafficking and money laundering network, there are bank accounts, exchange house and entertainment businesses.
The criminal structure led by César Emilio Peralta (César el Abusador) was dismantled in August 2019 after three years of investigation carried out by the authorities for drug trafficking and money laundering.
The Public Prosecution Office is every day resorting more and more to reaching deals with the accused to recover assets. It would seem this is a way to avoid lengthy and costly trials that experience shows are likely to result in the acquitting of the accused for legal technicalities.
Read more in Spanish:
El Dia

27 September 2022