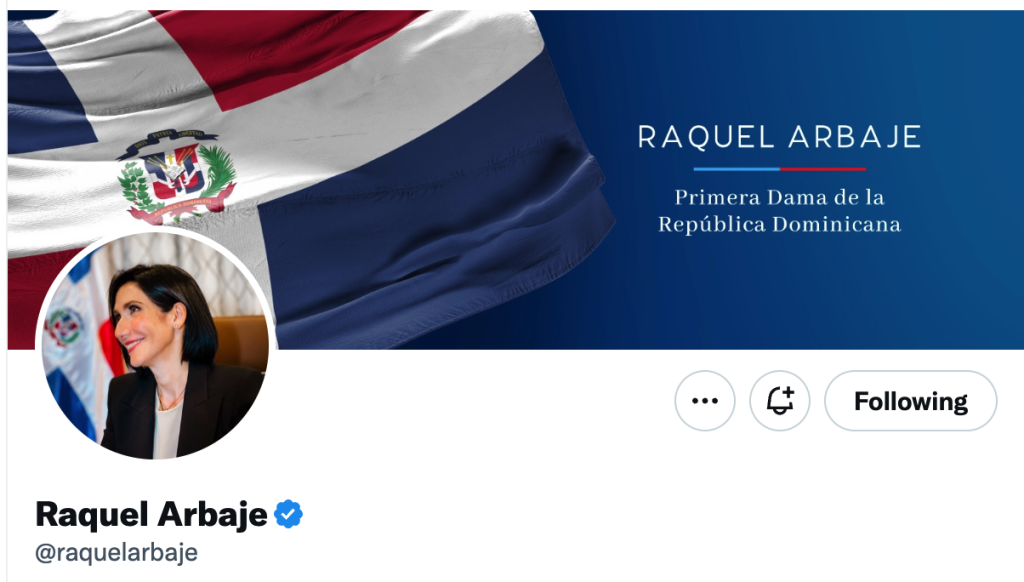 Local media has followed up on what happened to the Twitter account of First Lady. Diario Libre and Hoy reported the account seemed to have been wiped out, coinciding with the change in ownership of the social media.
But, by Saturday,19 November 2022, the account had been restored, with at least around 300,000 followers reincorporated.
First Lady Raquel Arbaje is very active on social media and through her Twitter account.
Her office said the account experienced technical problems with the platform.
Read more in Spanish:
Diario Libre
El Caribe
Hoy
21 November 2022