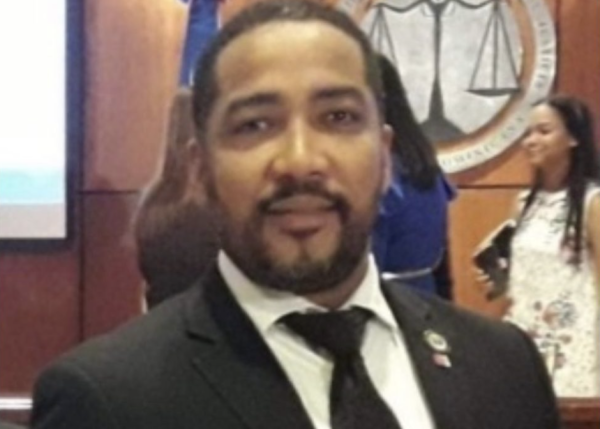 The Judicial Council suspended judge Juan Francisco Rodríguez Consoró for four months with pay for serious faults. The judge was assigned to the Ninth Court of Instruction under the Judicial Office of Permanent Attention Services of the National District. An ongoing investigation by the judicial inspector department of the Supreme Court of Justice and now the Public Prosecutor's Office (Pepca) is moving forward.
The Public Prosecutor's Office said it has received the case and is following through with a criminal investigation against the judge. The investigation by Judicial Branch inspectors began several months ago. The judge would be subject to disciplinary action by the Judicial Branch.
Judge Rodriguez Consoró made front page newspaper headlines when he dismissed from all responsibility the accused in the irregular sale of government land in the Los Tres Brazos neighborhood in eastern Santo Domingo in June 2022. At the time, he said he ruled this way because the Pepca did not present sufficient proof to sustain their accusations.
The judge also made news recently when he inhibited himself from hearing the case of the murder of communicator Manuel Duncán in which the former president of the National Drug Control Agency, Felix Alburquerque Comprés, is accused.
The judge is behind a lenient court decision regarding Sidney Rafael Matías Pérez, accused of directing a drug trafficking operation to move 363 kilos of that substance, despite Matías Perez being a repeat offender in drug trafficking.
Last week, YouTube journalist Altagracia Salazar has revealed that the US government revoked the judge's US visa.
The judge has defended himself from the accusations of serious faults saying he is a victim. "What society must understand is that it is not me who is being persecuted by the Public Prosecutor's Office, it is the justice system and the independence of the judges," said Rodriguez, as reported in Listin Diario.
Read more in Spanish:
Listin Diario
Diario Libre
CDN
Acento
Esta Misma Semana
El Dia
21 November 2022