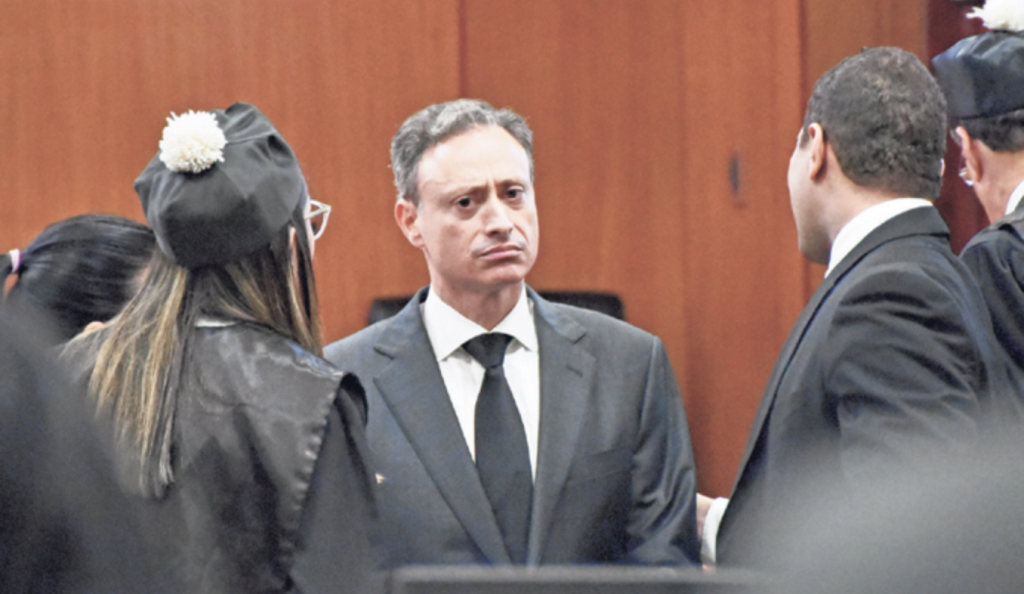 Former Attorney General Jean Alain Rodríguez was sent to house arrest on 20 January 2023 as his case continues in the judiciary. Rodríguez is one of the last of the list of accused former high-ranking officials in the Danilo Medina administration that are now out on bail after serving 18 months in preventive custody.
Adjunct prosecutor Yeni Berenice Reynoso had requested that Rodriguez continue in jail, citing obstruction of justice, and the threat of flee risk, threatening and buying witnesses.
State prosecutors have accused 41 persons in the so-called Medusa In the corruption case at the Attorney General Office during the Jean Alain Rodríguez term. Yet, as has occurred with the other corruption cases, the prosecutors have been reaching deals to recover some assets of the billions the evidence revealed in the accusatory cases. The Jean Alain Rodríguez Medusa case involves accusations of corruption for more than RD$6 billion.
In an interview with Somos Pueblo TV, lawyers Tomas Castro and Reemberto Pichardo share insights into why it is unlikely those released on bail will get sent back to jail.
El Caribe reports that of the more than one hundred accused and sent to preventive custody, only nine remain in the Najayo prison in the Pulpo, Medusa and Coral cases that involve past government authorities.
Follow the story in Spanish:
Esta Misma Semana
Somos Pueblo TV
Somos Pueblo TV
Jose Peguero
El Caribe
23 January 2023