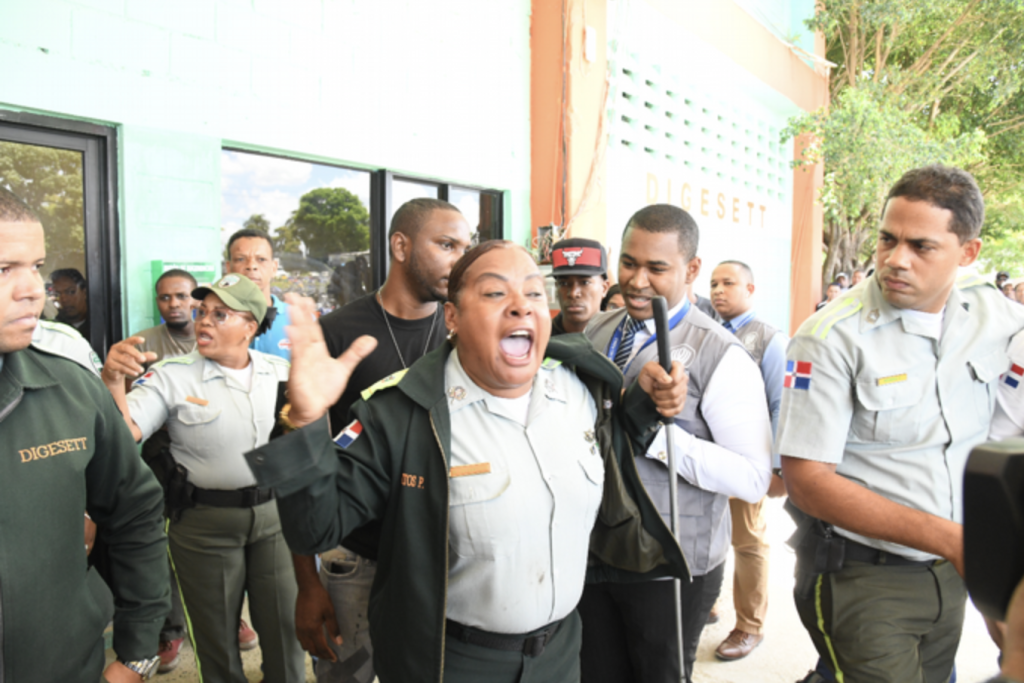 The defense lawyer for the Ombudsman Office (Defensoria del Pueblo), Roberto Quiroz says he is awaiting to receive the ruling in writing whereby the judge of the First Court of Instruction of the National District released the director of the Canódromo Vehicle Retention Center from the trial for aggression.
The ruling will be published on 9 February 2023 after which Ombudsman Office lawyer says the Ombudsman Office will most likely appeal.
The ruling dismissed Colonel Ysabelita de los Santos Perez from the accusation of aggression against Ombudsman Office director Pablo Ulloa, other Defensoria del Pueblo officials and the media during an incident at the Canodromo Vehicle Retention Center in April 2022. Ulloa and journalists visited the vehicle retention site to see for themselves after receiving multiple claims of major irregularities in its operation. The incident resulted in the eventual decision of the government to transfer the operation to a new site.
Judge Reymundo Mejía issued an order of dismissal in favor of the ex-director of El Canódromo and 4 other agents of the Digesett. The ruling was announced on Thursday, 19 January 2023. The order terminates the coercive measures imposed on the director of the Canodromo vehicular retention center (Colonel de los Santos Perez) and prevents a new criminal prosecution for the same act.
Digesett agents Geraldina de los Santos Peña, Marisol Vargas, Ronny Recio Rosario and Carlos Oliver Borque Paulino were also not sent to trial, but he ordered the opening of trial for agents Natanael Javier and Starling Ramirez Sierra, for violating article 309 of the Penal Code, on blows and wounds.
Read more:
Listin Diario
Diario Libre
DR1 News
24 January 2023