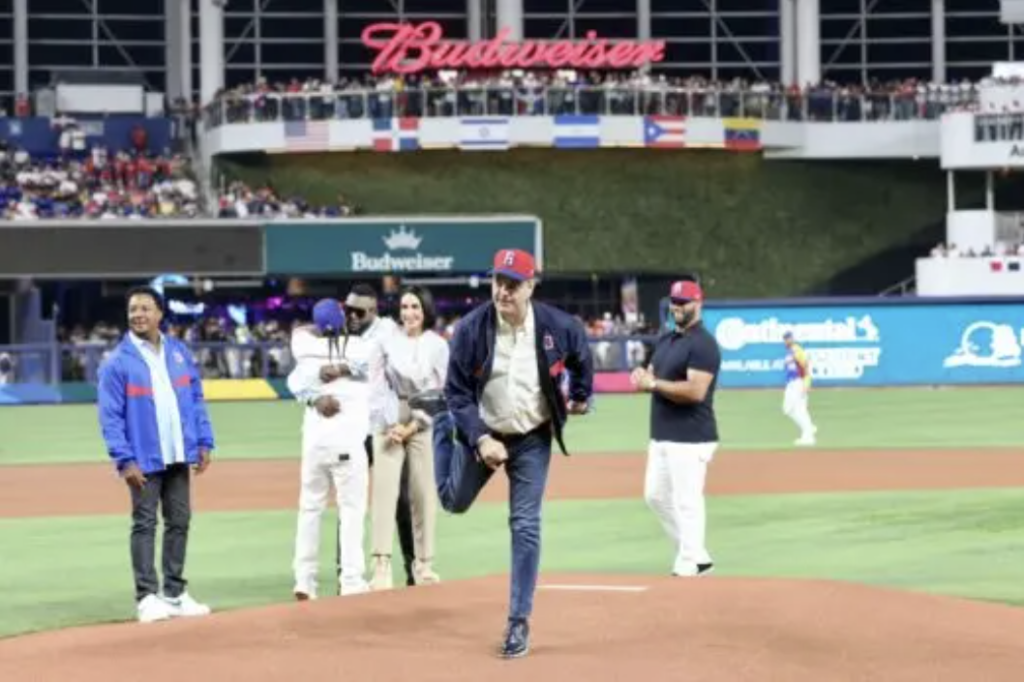 President Luis Abinader was in Miami to throw the symbolic first ball in the Venezuela vs. Dominican Republic first game to kick off Dominican participation in the World Baseball Classic on Saturday, 11 March 2023.
President Abinader was accompanied Miami with First Lady Raquel Arbaje, Sports Minister Radhames Camacho and former baseball players Pedro Martinez and David Ortiz. He returned to the DR Sunday late in the afternoon.
The Dominican team is a favorite to win. Yet, the DR lost that first game to Venezuela 5-1 iat the LoanDepot Park. Cy Young award-winning Sandy Alcantara was the losing pitcher for the Dominican team. Speaking after the game, he said that the winning spirit of the Dominican players remains intact and all players are focused on the next game.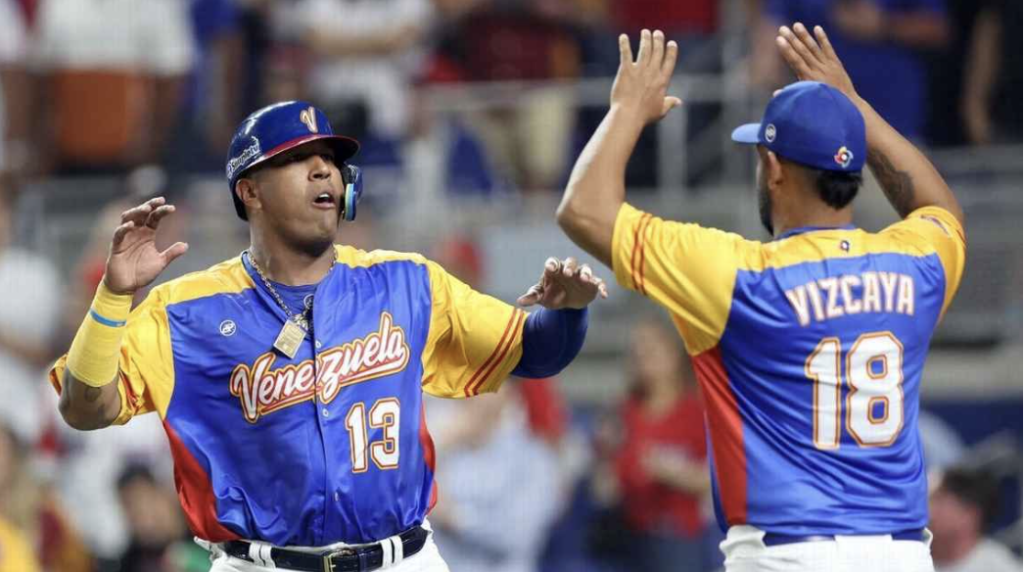 "Don't stop supporting us; we have a great team. We have to stay positive and make adjustments," said Sandy Alcantara, the starter and loser for the Dominican team, who pitched three and two-thirds innings, leaving the game tied for the Dominican Republic.
The DR and Venezuela are playing in Pool D against Israel, Nicaragua and Puerto Rico. Venezuela leads Pool D with two wins against the DR and Puerto Rico. Israel has one win against Nicaragua. Nicaragua has two losses. The DR now needs to win games against Israel and Puerto Rico to be one of the two teams to move to the next round of play.
The next games for the DR in Pool D are:
Monday, 13 March: Dominican Republic vs. Nicaragua (12pm)
Tuesday, 14 March: Israel vs. Dominican Republic (7pm)
Wednesday, 15 March: Puerto Rico vs. Dominican Republic (7pm)
Each team meets once in the first round. The DR needs to be one of two top teams by winning percentage, eight in total, to move on to the quarterfinals. The four quarterfinal winners head to the semis.
Dominican Republic won the tournament in 2013, the only team to do so undefeated. The Dominican team attributed the win to "platano power." Past winners of the WBC are Japan (2006), Netherlands (2009), Dominican Republic (2013) and United States (2017).
All the games are being broadcast on local television. Pío Deportes Radio TV will on Coral 39 and TeleAntillas (Channel 2).
Follow the games:
MLB
Listin Diario
Diario Libre
Noticias SIN
Noticias SIN
13 March 2023