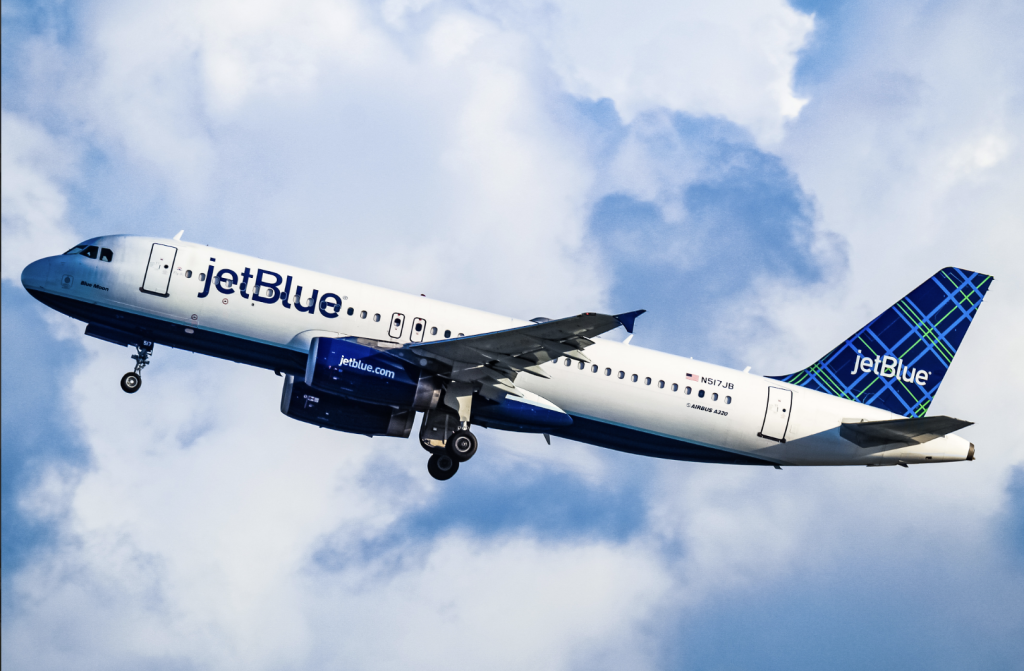 As a consequence of the Sprint and JetBlue merge, JetBlue announces new nonstop service will start between Orlando International (MCO) and Punta Cana International (PUJ) and Cibao International (STI) in Santiago. The flights start in November 2023. Booking online is already available for the direct flights to the Central Florida airport. The flights will be arriving and departing from the Terminal C at the Orlando airport.
"We are pleased to share our plans to deliver more growth and more jobs in Central Florida, enabled by Florida's booming economy, our combination with Spirit and as part of the growth commitments we agreed to with Florida Attorney General Moody," said Robin Hayes, chief executive officer, JetBlue. "This growth will establish JetBlue as Orlando's national low-fare carrier of choice, ensuring customers don't have to choose between low fares and a great experience."
JetBlue's new flights connecting Orlando to Punta Cana, Dominican Republic and Santiago, Dominican Republic will offer customers in Central Florida more choices for leisure travel and furthers JetBlue's significant presence across Latin America and the Caribbean. JetBlue will also become the only airline to serve Santiago with nonstop service from Orlando.
New, year-round service between Orlando and Punta Cana, Dominican Republic and Santiago, Dominican Republic will take off in November 2023. Seats are out for sale starting today with fares as low as US$123, the airline announced.
The flights to Santiago and Punta Cana are especially attractive for the thousands that live in these areas to travel to Disney World attractions during the Christmas and New Year vacation days.
The flights begin 4 November 2023 and are:
Orlando-Punta Cana:
MCO-PUJ. Flight #1077. 8:35am-12:05pm
PUJ-MCO. Flight #1078. 1:10pm-3-m.
Orlando-Santiago:
MCO-STI. Flight #1265. 1pm-4:20pm
STI-MCO. Flight #1266. 5:30pm-7:10pm
Read more:
JetBlue
21 March 2023