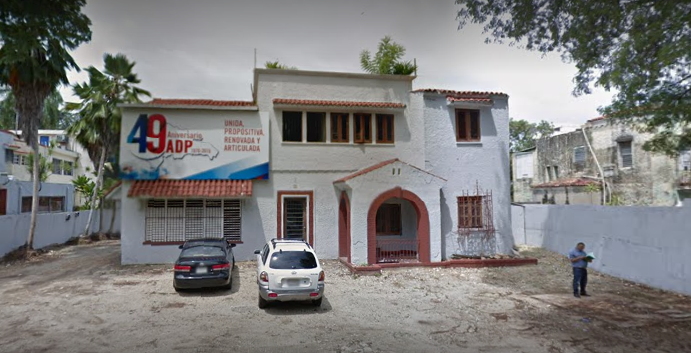 The decades-long roe between public school teachers representatives, who seek their benefits, and the Ministry of Education in defense of the public school students continues. Now, Educa, the non-governmental education organization, has come forth defending Minister of Education Angel Hernandez when the teachers are resorting to work stoppages to pressure for more benefits.
Public school teachers are so well paid that there has been a hemorrage of teachers from private schools to public schools. But still, the ADP, the union that represents these, wants more.
The teachers took off Friday to organize, meet, and pressure the Ministry of Education for more benefits.
Now Educa (Acción Empresarial por la Educación) is accusing the ADP of not complying with the National Pact for Education Reform. The work stoppages and mobilizations on school calendar dates and times violate the agreed-upon rules.
"Once again, it is worth remembering that the Dominican society makes an enormous effort to finance the public education of children and adolescents," said the institution representing the private sector in education.
Educa points out that the Ministry of Education budget for 2023 exceeds RD$275.3 billion. Educa highlights that their resources come from the efforts of companies and individuals that pay taxes. The state distributes privileges to this sector over others because it believes in its importance.
On Friday, 19 May 2023, the public school teachers met to discuss their plans and grievances, resulting in a school stoppage. The organization now calls for teacher mobilizations on Thursday, 26 May and 7 June, in front of the Ministry of Education and the Presidential Palace; actions are carried out weeks before the end of the 2022-2023 school year.
Education Minister Angel Hernandez said on Monday, 22 May 2023 that each day that the teachers stop classes costs the Ministry millions. "We come from a pandemic where it is estimated that children lost between a year and a half and two years in their schooling (…) So losing time means continuing to strengthen that lack of learning that occurred during the pandemic, with the added bonus that this has a cost, a day of teaching that is lost to the Ministry of Education comes out to 750 million pesos (…) To stop teaching, is a net loss," said Hernandez during an interview on the program El Dia on Channel 11, Telesistema.
Read more in Spanish:
Diario Libre
Diario Libre
Hoy
Hoy
23 May 2023