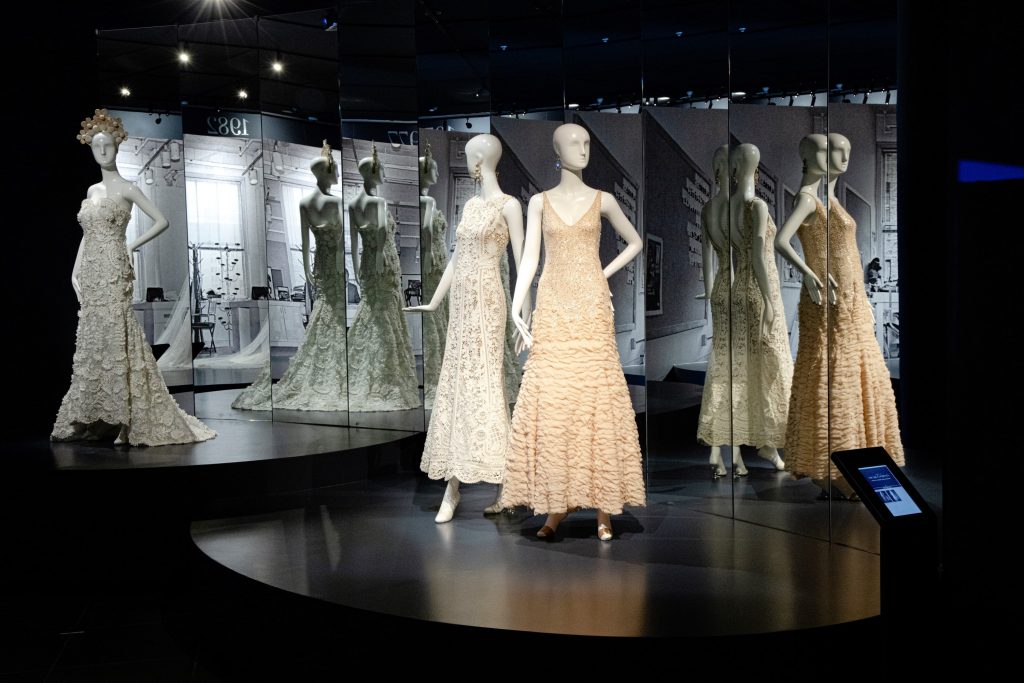 A show at the Eduardo León Cultural Center in Santiago explores the 50-year career of the late Dominican-born designer Oscar de la Renta. "Being Oscar de la Renta" opened on 22 November 2019 and will run until March 2020. Dominican Sara Hermann curated the retrospective.
The show by itself is more than enough reason to make a trip to Santiago. The exhibition showcases 46 original designs, many on loan from famous people, objects and personal artifacts of the designer, along with 60 magazine and book covers and various artworks. There are explanations about his perfumes. The Centro León cafeteria is serving several of De la Renta's favorite Dominican dishes, made with recipes from the cook that worked for the designer for 40 years.
The exhibition tells how Oscar Renta Fiallo left Santo Domingo in 1950 for Madrid to study at the San Fernando School of Fine Arts with friends such as Ada Balcácer and Fernando Peña Defilló. Shortly after, he would switch to apprentice with Spanish fashion designer Cristóbal Balenciaga, and the start of a legendary career in fashion had begun. It was not long before a design he prepared for the daughter of the US ambassador in Spain got him on his first cover for Life magazine.
A timeline marks the steps of visitors to this exhibition. Oscar de la Renta's designs from 1965 to 2015 are appreciated in all their elegance. There are designs from the different collections that little by little made him climb the rungs in the world of competitive international fashion.
The exhibit highlights how the mix of colors from the Caribbean colors with European know-how would mark De la Renta's timeless elegance and his successful career in the United States. The exhibit also tells about De la Renta's involvement in tourism and the development of Punta Cana as a tourism destination. Henry Kissinger, Julio Iglesias, Hillary Clinton, Michael Bloomberg and Anna Wintour talk about De la Renta in a 30-minute documentary that is part of the exhibition.
Oscar de la Renta died on 21 October 2014. He was 82 years old. The exhibition had been in the works before he died. His problem then was making time for the project.
Follow the story:
Centro León
Centro León
WWD
Repeating Islands