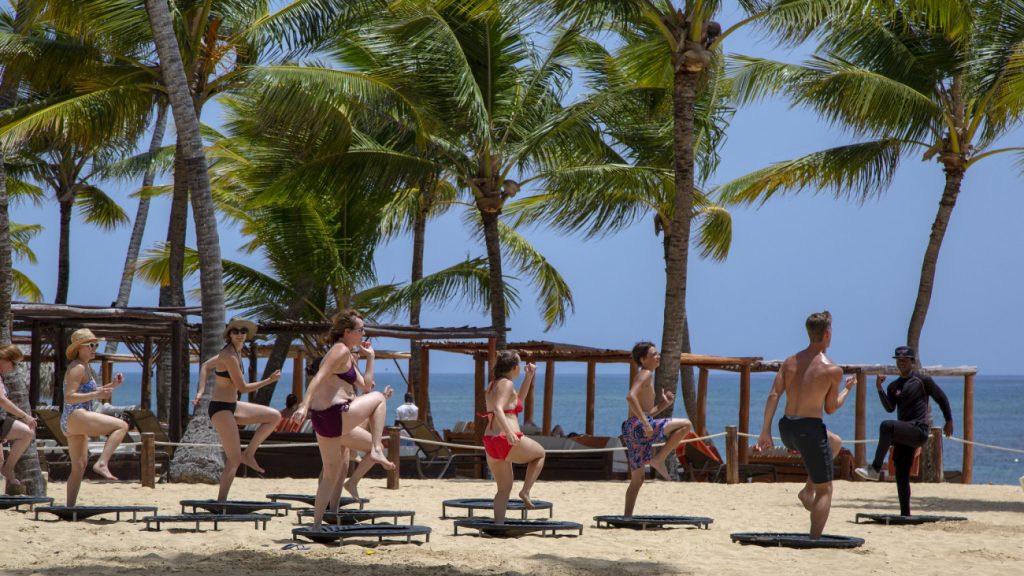 Punta Cana is the top domestic and international destination for this Thanksgiving holiday, according to the leading travel insurance company Allianz Global Assistance. This is the first time that the Dominican Republic dominates the ranking after climbing seven positions and dethroning Cancún in Mexico, the preferred destination since the study began in 2015.
"Our survey shows that Americans are returning to the Dominican Republic, now more than ever, to enjoy the island nation's exquisite beaches, world-class resorts, hotels and vacation experiences," said Daniel Durazo, director of marketing and communications for Allianz Global Assistance USA.
Allianz Global Assistance reviewed 2.4 million travel plans of Americans around Thanksgiving Day, with departures scheduled between Saturday, 23 November and Thanksgiving Day, Thursday, 28 November 2019.
The other eight top international destinations for Americans traveling during the Thanksgiving holiday in order of popularity are London, Paris, San Juan (Puerto Rico), San José del Cabo, Nassau, Puerto Vallarta, Montego Bay and Mexico City.
According to the Allianz survey, the day before Thanksgiving (Wednesday, 27 November 2019) remains the busiest departure day for domestic destinations, with travelers typically making four-day trips.
Allianz Global Assistance offers travel insurance through most major US airlines, leading travel agencies, online travel agencies and directly to consumers.
Read more in Spanish:
Presidencia
26 November 2019