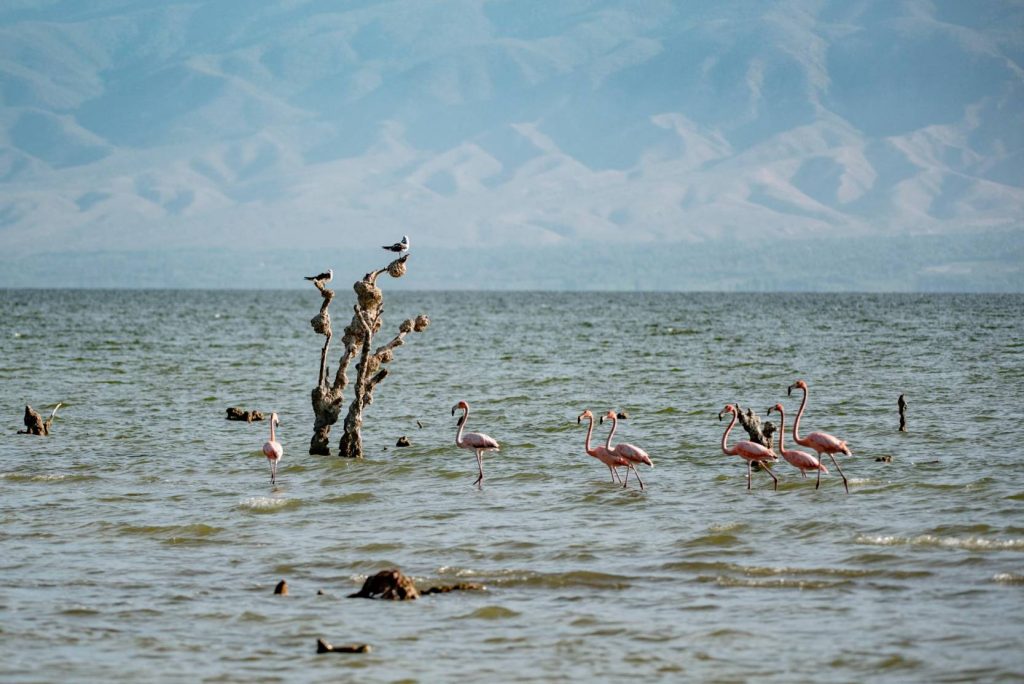 The most southern part of the Dominican Republic takes on a whole new meaning as Diario Libre writer and photojournalist Marvin del Cid offers up a stunning set of photographs of the sights to be found in and around the Enriquillo Lake. The lake is part of the Jaragua-Bahoruco-Enriquillo Bio-Reserve that is located between two of the poorest provinces in the entire country: Independencia and Bahoruco.
There are hundreds of birds on, in and around the lake itself. The lake is home to a wide variety of reptiles, from crocodiles to iguanas, many in danger of extinction. The lake is an endorheic basin with water flowing into the lake while there are no rivers or streams flowing out. It sits some 40 to 50 meters below sea level.
The only way the water level goes down is through evaporation. In 2013, due to causes still under discussion, the water level rose to historic levels, driving thousands from their tiny farm plots and houses. Since that time, the water level has decreased by a bit more than two meters, now revealing many strange sights caught by Del Cid's camera.
The flamingoes have returned and the crocodiles now have beaches on which to sun themselves, and the iguanas on Cabrito Island now have more ground to roam freely.
Just a few meters from the Ministry of Environmental guardhouse protecting the entrance to the national park, visitors can see the Rhinoceros Iguana and the American crocodile.
See the photos and read the story in Spanish at:
Diario Libre
10 December 2019