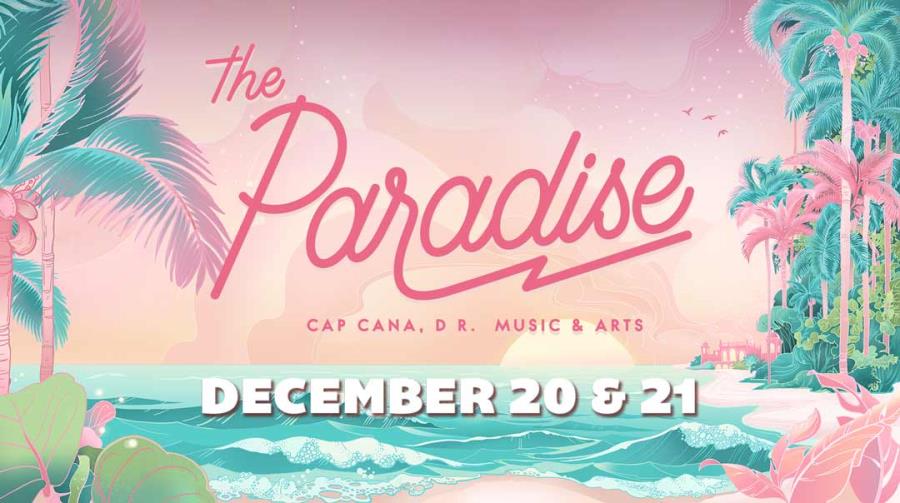 The lineup for the 20 and 21 December 2019 Paradise Music and Arts Festival in Cap Cana in southern Punta Cana includes 50 artists. The organizers have booked Dutch DJ and record producer of electronic dance music Tiesto, Puerto Rican reggaeton superstar Bad Bunny, Colombian singer and rapper Maluma, Latin rap phenomenon Anuel AA and West Coast rapper Tyga.
On the 'Dance' Stage, multiple platinum producer/DJ Marshmello will make his return for his second performance at The Paradise, alongside dance superstars Martin Garrix, Alesso, and world record-breaking DJ Steve Aoki.
Dominican artists that will join the lineup of A-list artists include DJ and producer Miguel Duarte, the local trio Mula, rising pop star Leton Pe, local gem Martin Domene, and up-and-comer DJ and producer Omar Andino.
The multi-genre, multi-stage and multi-experiential event will feature four interactive art experiences and the participation of almost 40 chefs. The two-day event is described as a festival that integrates local culture, flavor and sound and reinforces the positioning of the Dominican Republic as the leader in tourism in the Caribbean.
"We're proud to showcase the hospitality of our culture and welcome fans to The Paradise 2019, which will feature star-studded performances, immersive art experiences, and a culinary feast," said Pablo Pou, CEO of PAV Events.
The festival this year includes immersive art experiences, featuring four interactive art experiences, a shade display, a hammock installation, dome structures, and "Instagrammable" seating like sunbeds and large letters that entice visitors to photograph.
One of the art experiences includes SUBHAZE 4:3, an audiovisual installation and performance that explores the architecture of sound and light through frequency and spatial ratios. Participants will be invited to enter a holographic cube structure for an immersive installation, where SUBHAZE will perform live late evening.
Rooted in the belief that food tastes best when enjoyed together, Food Town will combine 36 chefs to create a communal dining experience with a deliciously varied menu.
Learn more about the festival and purchase your ticket at theparadise.com.
El Caribe
10 December 2019