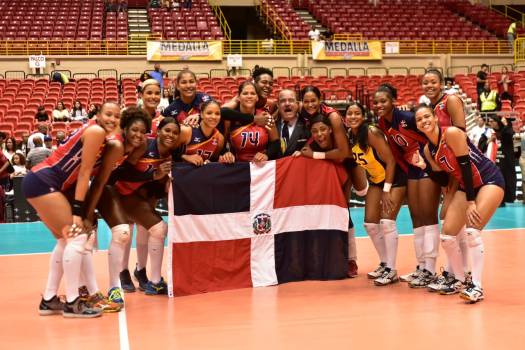 Brenda Castillo is back training with the national women's volleyball senior team. She had been on a medical leave of absence after she broke an arm during a traffic accident on the road to Samaná in August 2019.
The Dominican women's volleyball team needs to defeat Puerto Rico to qualify for the Tokyo Olympic Games. The event is set for the Palacio de los Deportes Virgilio Travieso Soto in the Juan Pablo Duarte Olympic Center. The DR will match teams from Mexico, Canada and Puerto Rico. Of the four teams, Mexico and Canada have already qualified for the Olympic Games.
What is to be decided is which of Puerto Rico and the Dominican Republic will win the final slot. The Tokyo 2020 Norceca Qualification Tournament is set for 10, 11, 12 January 2020.
Read more:
Wikipedia
16 December 2019