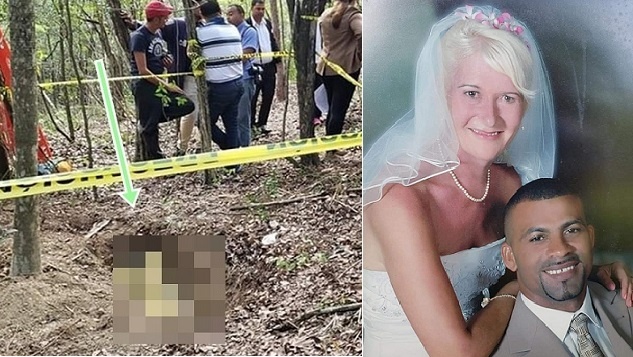 The body of British citizen 64-year old Lindsay Firth was found after a search with police dogs of the canine unit of the Civil Defense of Mao, Valverde in the vicinity of her home in Monción, Santiago Rodriguez province. The Police arrested her husband 50-year old Danilo Feliz, his son 29-year old Dani Alberto Féliz Martínez, de 29 and 37-year old Aquilino Rosario Sánchez.
At the time of her death, Lindsay Firth was an active member of the DR1 Forum running the Ladies Only section and filed news reports for the DR1 Daily News. She also was active writing on the Dominican Republic for international travel guides.
She is the author of the book, "What About Your Saucepans" that tells about how she went from England to Juan Dolio to work teaching scuba diving. In the book she writes about how she met her husband, settled in Juan Dolio and supported her husband's political aspirations and how she survived a burglary. After the incident, the family moved to Monción, where Firth purchased a large family home.
Firth was last seen taking a bus on the Navarrete-Mao route on Tuesday, 10 December 2019. Her husband would report on the same day that she was missing.
The husband is now the lead suspect in the case. The police report says that after committing the crime, Feliz withdrew RD$20,000 from the foreigner's credit card. Feliz said he withdrew the money to help with the investigations into finding his wife.
The corpse was found beaten and bundled in dog food bags in a shallow hole near the family house. The forensic expert said she had been strangled to death. Firth lived with her husband in the Monción house with four dogs and eight cats, as reported.
Danilo Féliz Torres had run for mayor on the PLD ticket in Juan Dolio before their moving to Monción.
The preliminary investigation by the Police states that it could have been the second time her partner had attempted to kill her this year. Earlier this year, she had received several blows in an assault, but she did not press any charges.
Read more:
El Caribe
Hoy
Diario Libre
Acento
Mirror
16 December 2019