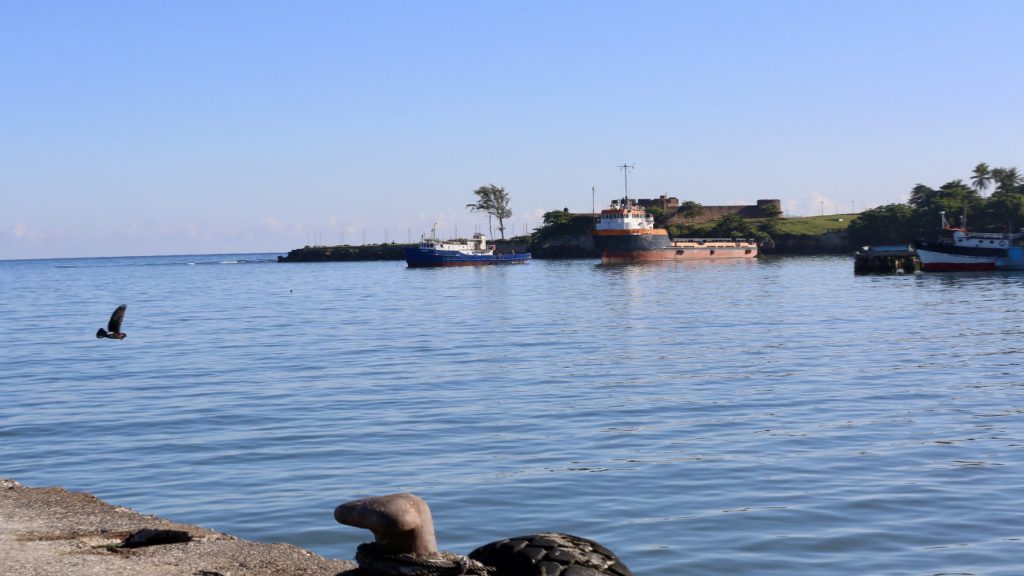 The Ministry of Tourism, the Dominican Port Authority and Puerto Plata Port Investment, winner of the tender for the construction of a second cruise terminal in Puerto Plata, say that by November 2020, they would be receiving the first cruise ship passengers. The new port is going up adjacent to the San Felipe Fortress in the city of Puerto Plata. The port expects to receive 150 cruise ship visits by 2021.
During a press conference, Vice Minister of Tourism Julio Almonte, the director of the Port Authority Victor Gomez Casanova and Mauricio Hamui of Puerto Plata Port Investment and Taino Bay Terminal stressed how the new port would be a multi-purpose port.
Construction began early this year on the Taino Bay project. Gomez Casanova said that already cruise companies are selling the destination for November 2020.
The Taino Bay port would be the second on the north coast catering to cruise ship visits. The first to open was Amber Cove in Maimón Bay, about half an hour away.
Read more in Spanish:
Presidencia
El Caribe
Hoy
17 December 2019