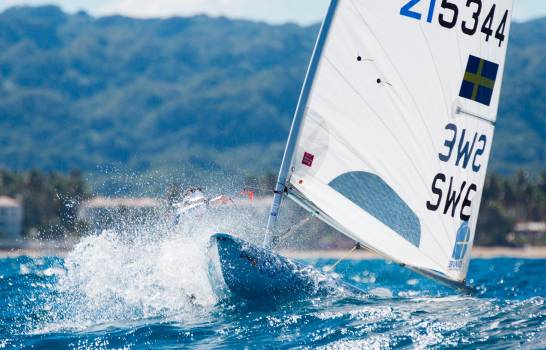 The Viva Resorts Regatta is set for 17-19 January 2020 on Cabarete beach in Puerto Plata. Erika Sordo, marketing director for Viva Wyndham Resorts explained the event is world-class. It is a qualifier for the Summer Tokyo 2020 Olympic Games. She says it is the only annual regatta recognized in the Caribbean for points on the World Sailing organization ranking.
The competition is the first on the world's calendar of laser sailing regattas and will attract the world's best sailors to the country. More than 30 participants will compete in the one-person Laser class, with teams coming from Argentina, the Netherlands, the United States, Canada, Germany, Australia and, host country, the Dominican Republic.
World champions Peter Seidenberg of the United States and Wolfgang Gerz of Germany have already confirmed their participation. Raúl Aguayo, a 2003 Pan Am Games bronze medal winner in Sunfish class, and silver medalist in Central American Games in (2006, 2010) in laser class, is part of the Dominican Republic team.
The sailors will compete in three different categories: standard men, radial men and women.
World Sailing, the international governing body for sailing, includes the results of this regatta in its world ranking, making it a very prestigious event on the world sailing calendar.
Cabarete is a world-class destination for watersports lovers. It is best known for as an international mecca for kitesurfing and windsurfing.
The Viva Wyndham Tangerine in Cabarete, Puerto Plata is the tournament sponsor and host resort for the event.
Read more:
El Dinero
Viva Resorts
Diario Libre
17 December 2019