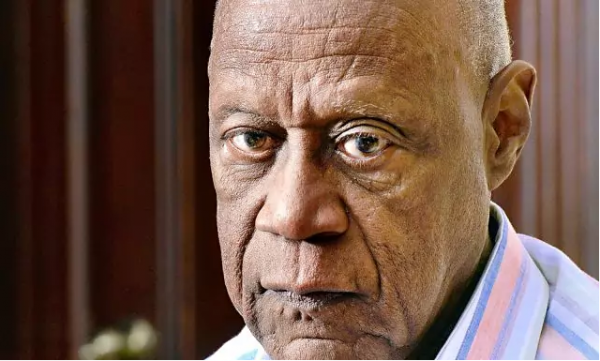 The candidate for mayor of the National District for the People's Force Party (LFP) and five other political organizations is 79-years old Johnny Ventura. He accepted the nomination despite having a long string of commitments this Christmas and New Year. He is one of the most popular merengue band singers in Dominican history.
A news story in El Caribe points out that despite almost being an octogenarian, he has the energy of a 25-year man. The reporter remarks this is obvious from Ventura keeping his artistic commitments and revving up his election campaigning. The municipal election is set for 16 February 2020.
In the interview with El Caribe, Ventura admitted in his first municipal government from 1998 to 2002 he did not meet the expectations of the citizens. He says his territory was too large. He was voted mayor before the National District was split into four municipalities with individual majors. He also said differences within the PRD at the time were reflected in the town hall and he was not allowed to form his own management team. He says the situation is different now.
This time around, Ventura is accompanied by whom he describes as a team of young brains. The team is working on his proposal to transform the capital city. Ventura's management of the city focuses on the environment, public safety, economy and culture, mobility, traffic and road safety, and urban planning and development.
To combat crime, Ventura proposes the creation of the Municipal Council for Citizen Security, the renovation of the municipal police force, the creation of community security committees, and the rehabilitation program for coexistence and recovery of critical sites.
On his agenda is the implementation of a mobile application (APP) for city inhabitants to report the various problems in an agile and efficient way. Another proposal is to reduce the operational cost of garbage collection with the establishment of waste transfer stations and intermediate treatment plants.
His city government project proposes to make the entrance to the National District from the east viable by using the "Jersey" walls on the elevations of 27 de Febrero and John F. Kennedy avenues. The plan is to convert the roads to three lanes at the entrance to the city in the morning and then revert the flow to three lanes for the exit in the afternoon. Ventura said this proposal responds to current demand that causes heavy congestion during rush hours. They will also install traffic lights that allow monitoring from the control center that will be able to control traffic remotely.
Ventura says he is assisted by César Fernández, a specialist in transit, transportation and infrastructure development. Fernández is drafting Ventura's traffic and transit plan. Fernández has directed the RD2044 project of the Global Foundation for Democracy and Development (Funglode).
Read more in Spanish:
El Caribe
26 December 2019