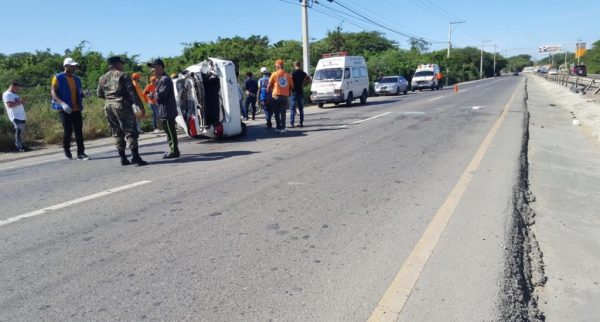 The Center for Emergency Operations report on tragedies over the Christmas holidays is scheduled to be available on Thursday, 26 December 2019 at 11am.
Meanwhile, local media advance preliminary details on deaths and other tragedies over the holidays. El Nuevo Diario reported on Thursday, 26 December 2019 that at least 10 deaths occurred over the Christmas holidays in Montecristi, Santiago, Bani, Salcedo and Greater Santo Domingo. Most were in traffic accidents. Diario Libre advances that most of the cases were due to motorists driving without protective helmets.
N Digital interviewed the directors of the Ney Arias Lora and Dario Contreras trauma hospitals. These urged the authorities to apply the law that requires motorcyclists to use protective helmets for safe driving. José Aponte, director of the Dario Contreras and Alfredo Polanco, deputy academic director of the Ney Arias Lora Hospital, say that most traffic accidents and deaths would be avoided if the authorities control the excesses of motorcyclists.
According to the Emergency Operations Center, motorcyclists are responsible for 90% of accidents on the Christmas holidays, although Polanco indicates that statistics say it is 70%.
Read more in Spanish:
El Nuevo Diario
El Dia
Hoy
N Digital
Listin Diario
26 December 2019