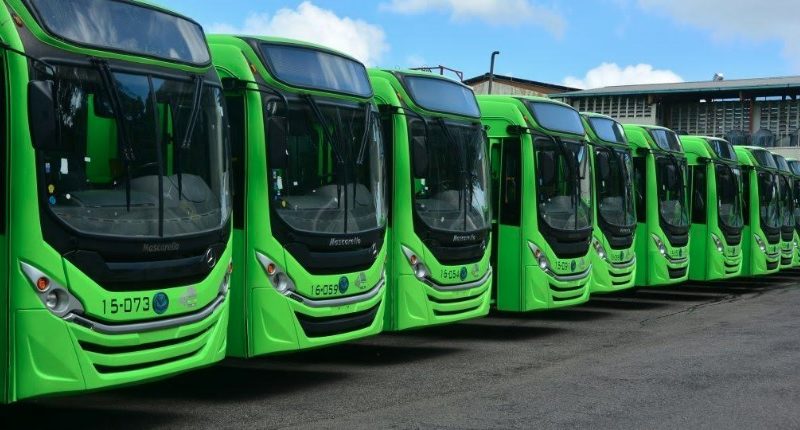 The Metropolitan Bus Services Office (OMSA) says 70 new light green buses are covering long cross-city routes in Santo Domingo. OMSA says this completes the 200 new units announced for this year. The first 130 entered into service in August 2019.
OMSA general director Héctor Mojica says of the 200 buses, 120 have the capacity for 96 passengers. Another 80 are 22 meters long super-articulated Volvo B340M model with seats for 220 people.
The buses are 20 of the IVECO brand Bus 17OS28 and 50 of the Volvo B340M chassis model bi-articulated units. The 70 new units have electronic ramp systems for facilitating the transport of disabled people.
The longer buses speed up passenger movement, reduce emissions per passenger transported and cut operating costs.
The units will serve the Ortega y Gasset, Jacobo Majluta-República de Colombia for the Charles de Gaulle-Duarte Highway Km 13 route extension, and the Kennedy Corridor extension to San Luis in eastern Santo Domingo.
Read more in Spanish:
Hoy
El Caribe
30 December 2019