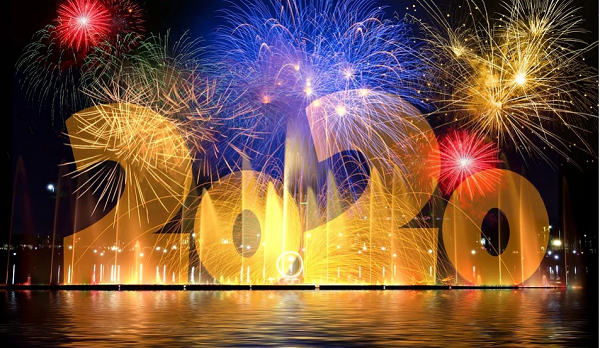 Check out these mega shows for dancing and drinking for the start of 2020.
Hard Rock Live at the Blue Mall. Toño Rosario, Johnny Ventura, Miriam Cruz, El Conjunto Quisqueya, Ruby Perez, Pochy Familia and El Zafiro on 31 December. Showtime at 10pm. Tickets are RD$2,000 stand up, RD$3,000, RD$5,000, RD$6,000 and RD$7,500.
Teatro La Fiesta at the Jaragua Renaissance. Fernando Villalona, Los Hermanos Rosario, Ruby Perez, Ala Jaza, Fefita la Grande, Kinito Méndez, Krisspy, Miguel Miguel, Peter Cruz and Henry García are at the Teatro La Fiesta on 31 December. The "Super Ultra Mega Espectacular Baile de Fin de Año" starts at 10pm. Admission starts at RD$2,165 and there are other tickets for RD$2,710, RD$4,330, RD$6,495, RD$8,660, RD$10,750.
On the Malecón. Grupo Telemicro, Channel 5, has organized a free concert-dancing for its stage at Av. Maximo Gomez and Malecón. The event will also be televised. Performing that evening are: El Mayor Clásico, Shelow Shaq, Mozart La Para, Vakeró, Chimbala, Black Point, Bulova and Crazy Design, El Chuape, Alex Bueno, Tito Swing, Alex Matos, Revolución Salsera, Eudys El Invencible, Sujeto Oro 24, Omega, Silvio Mora, Raquel Arias, Ruth La Cantante, Kiko Rodríguez and Bullin 47. The show starts at 9pm and is expected to conclude around 6am on 1 January 2020.
Hotel Embajador. Los Hermanos Rosario, Chiquito Team Band and Lírico are playing at the Garden Tent of the Hotel Embajador on 31 December. 11:30pm. Open bar RD$5,500 or stand up open bar RD$3,500.
Parque La Lira. There will be a free concert with Rochy RD, La Materialista, Shelow Shaq, Black Jonas Point, Chimbala, Vakeró, Super Nuevo, El Cherry Scom, El Fother, El Crok, Mozart La Para, El Fecho RD, Ceiki Viciny, Bullin 47, Shadow Blow, Bulova, Musicologo at the Parque de la Lira at the crossing of Av. Abraham Lincoln and Av. Lope de Vega. Check out ticket prices at Uepa Tickets and Tickets Express online.
30 December 2019