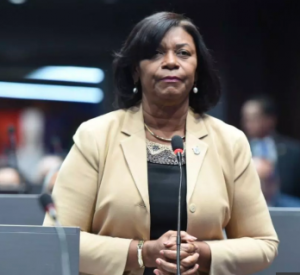 Social Christian Reformist Party (PRSC) deputy, Ines Bryan died on Saturday, 28 December 2019. She was buried on Sunday with honors. She had suffered a heart attack in a city mall. She was taken to the Clinica Independencia and later transferred to Corazones Unidos where she died in intensive care unit.
She was a medical doctor, with specialty in rehab and sports medicine. She was married to lawyer Juan Martinez Estrella, who is the president of the municipal directory of the PRSC in San Pedro de Macoris. They had three children.
Her body was sent to the National Forensic Institute for an autopsy. Subsequently, she will be buried in her native San Pedro de Macoris on Monday, 30 December. The party has 30 days to replace her in the Chamber of Deputies.
Read more in Spanish:
Hoy
Noticias SIN

30 December 2019