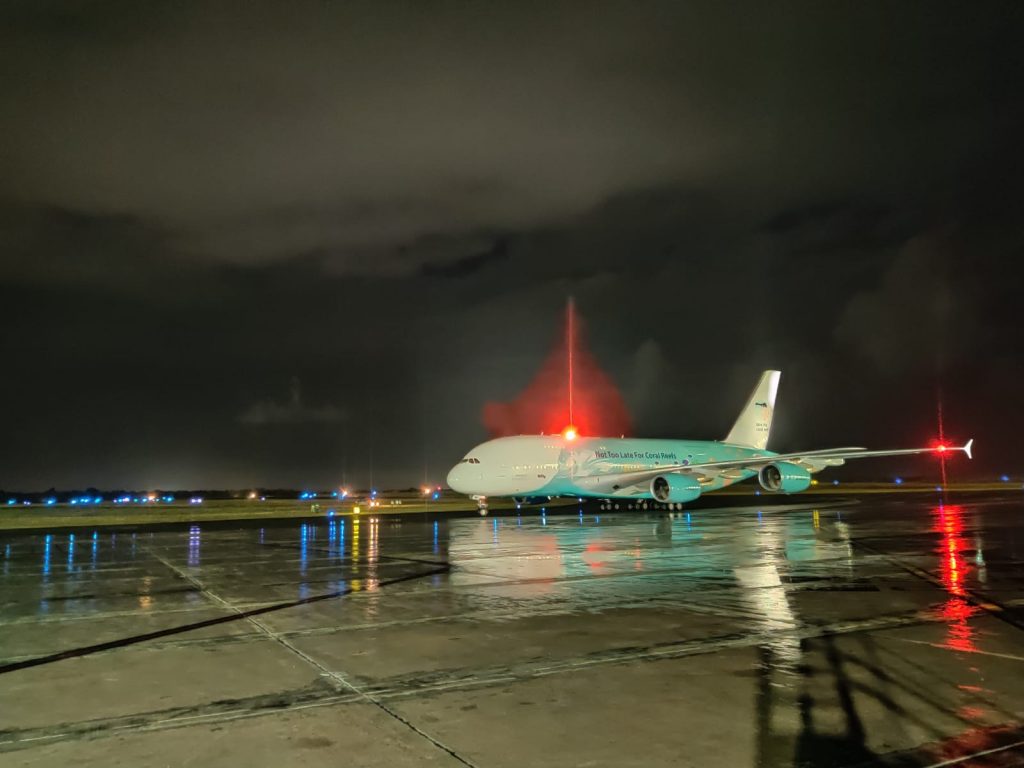 The Dominican Institute of Civil Aviation (IDAC) reported on the air shipment of an A380 from China bringing health supplies. IDAC says this is the first time a non-stop flight arrives from China. The Airbus A380-841 was operated by the airline HI FLY Malta. It flew from Tianjin in the north of China and landed after 16 hours and 10 minutes of non-stop flight.
The Airbus 380-841 landed on Saturday, 16 May at Las Americas International Airport in Santo Domingo. This is the first time such the world's largest civilian aircraft lands in Santo Domingo. The double-decker A380 can seat up to 853 passengers. The airplane was fitted for cargo. IDAC did not indicate the details of the cargo. The flight is scheduled to take flight on Monday. It is not known if it will be loaded with export cargo for China.
Altagracia Salazar on her Sin Maquillaje radio talk show says the cargo is consigned to four private companies.
Follow the story in Spanish:
IDAC
Altagracia Salazar
18 May 2020