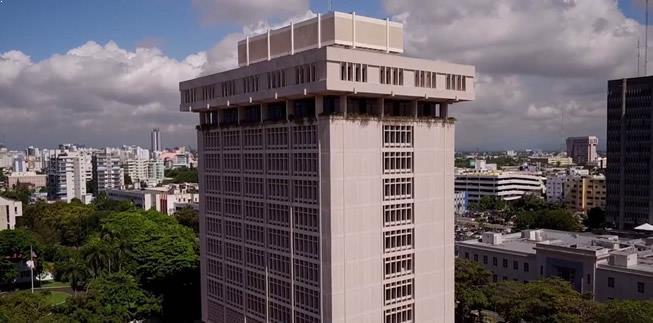 Social distancing, suspension of non-essential activities, closure of the country's borders by air, sea and land, the evening curfew, limitations on public transportation and other safety measures are showing their effects in the economy, reports the Central Bank. The Central Bank reported on the impact of the coronavirus preventive measures at the start of the year.
The Central Bank says that the year had begun well, with the first two months maintaining the relatively high growth rate that had been the normal for the Dominican Republic over the past decade.
The Central Bank Monthly Indicator of Economic Activity shows performances of +4.7%. + 5.3% and -9.4% for January, February and March 2020. The net result is zero Gross Domestic Product (GDP) growth for the quarter.
The report notes that the World Economic Outlook received from the International Monetary Fund (IMF) forecasts a -3.0% contraction overall for the Dominican Republic in 2020.
The Central Bank acknowledged the sliding of the peso in regards to the dollar.
The Central Bank says international organizations expect the Dominican Republic to be the nation least affected in its end of year statistics by the coronavirus in Latin America. Locally, sectors such as health, financial services, energy, communications, commerce, and local manufacturing were still showing positive numbers. The farm sector is positive at 5%. Nevertheless, the tourism sector was down (-17.9%) together with transportation and construction that have been severely affected by the lockdown.
As reported, the government has moved to assist companies in the tourism, construction, export and industrial sectors with new financing for RD$20 billion at interest rates no higher than 8% for three years. The government has announced relief operations to favor micro, small and medium companies (MSMEs) for RD$21.6 billion. Interest rates appear to have fallen as much as 300 basis points from 13.3% to 10.4%.
Read more in Spanish:
Central Bank
18 May 2020