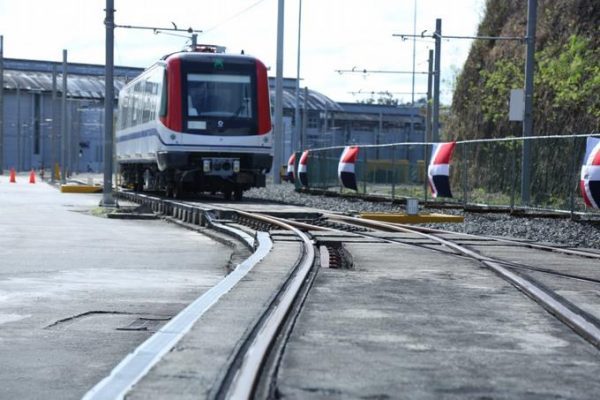 The Presidency announced phase one of a four-phase plan to take activities to the new normal within the coronavirus epidemic. The measures respond to public pressure from non-essential businesses to reopen following safety guidelines.
The President says the objective is to restore economic activities yet not stimulate a spike in coronavirus spreading. The President says the authorities will be closely monitoring the evolution of the phases. He urged all Dominicans to adhere to hygiene measures, use facial masks and keep physical distancing.
The government authorized most small businesses to open as of Wednesday, 20 May 2020. To facilitate worker transport, President Danilo Medina announced the Metro, Skylift and OMSA public bus transporters will be back in operation as of Wednesday from 6am to 6pm. The transport units, nevertheless, are ordered to carry only third of their passenger capacity. Passengers may only board with masks and should remain in silence, avoiding socializing. The President announced that private transport will be authorized to restart once phase two is announced.
The announcement coincides with the reduction of curfew hours that now will be from 7pm to 5am. In the past, the curfew was from 5pm to 6am. On Sundays, the evening curfew will be from 5pm to 5am.
The government announced new work schedules nationwide as a measure that seeks to reduce the demand for transport. Ordered to open at 7am are: supermarkets, pharmacies, construction and export free zones. Also mining, farming and agro-industry.
Ports and airport services should start at 7am. These are only authorized to handle cargo and humanitarian flight services. The President says that during phase one of the easing of restrictions plan, Dominican borders will continue closed to passengers arriving by sea, land or air.
Government offices are to open as of 8am. The government is authorized to operate with 50% of its staff and to go reinstating staff as needed.
At 9am, hardware stores, vehicle dealerships, workshops, banks, furniture and appliances stores and services sector are ordered to open.
Still to remain closed are schools and entertainment businesses, such as movie houses, theaters, gyms, artistic, sports and cultural activities.
The government bans marches, meetings, caravans, that would have been taking place during these electoral times. The presidential and congressional election is scheduled for 5 July 2020.
Restaurants are authorized to continue offering exclusively delivery services. Gambling and hotel services are still in lockdown.
Micro businesses can operate with a maximum of five workers, or no more than 50% of the employees. Small businesses (those with 10-50 workers) can operate with a minimum of 10 people and no more than 50% of their staff. While medium and large companies can resume work with at most 25% of their workers at the same time on the premises.
The government announced that if all goes well with this phase, as of 3 June 2020, the country will begin Phase 2 of the easing of restrictions, with more businesses and activities authorized to return to work.
President Danilo Medina announced the expansion through June of the Quedate en Casa program, whereby families receive government relief of up to RD$7,000 a month. The government announced it is extending the Fase relief program for companies. It adds workers in communication businesses, restaurants, ice cream shops, dental and cosmetic centers, security companies and veterinarian shops to the Fase relief program that provides up to RD$8,000 in monthly benefits. This program began in April 2020 and is for employees registered with the social security government program (TSS) and the Ministry of Labor.
The Medina administration announced a new program, "Pa Ti" to provide relief for independent workers. These will receive RD$5,000 a month deposit in their banking accounts.
For small businesses, the government says these can make quarterly instead of monthly value-added tax payments (ITBIS) to the Tax Agency (DGII).
The President announced a RD$125.1 billion fund for loans at low-interest rates for small businesses. The President said that small businesses that have bank loans with A and B ratings as of 29 February will be able to benefit from this program.
The President said that the High Commission for the Prevention of Coronavirus would be making more announcements, especially of the different economic sectors' protocols during the week.
Read more in Spanish:
Presidency
18 May 2020