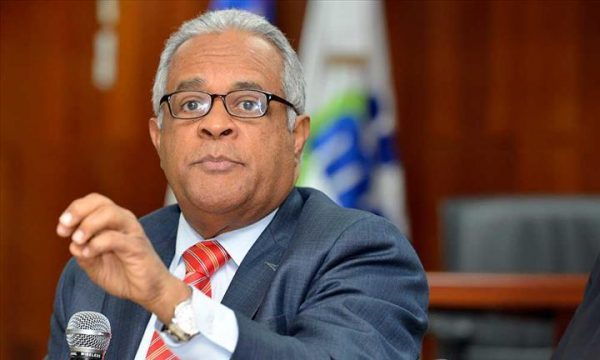 Upon releasing statistics on 18 May, Public Health Minister Rafael Sánchez Cárdenas said the Ministry of Public Health continues to move along taking actions contemplated by the multiple instances within government that are establishing the health guidelines. He says the government is at a point where it has to find the fine balance to begin to restore economic activities, while not causing a spike in coronavirus infections. "The Covid will either kill us or sitting at home will kill us," he said, mentioning the thousands that have already lost their jobs. "It is a dilemma that is facing all countries," he said. How to gradually reduce the best cure for the disease that is social distancing. He said it is now up to the people in the Dominican Republic to follow the protocols so the country can move on to phases two, three and four.
During the press briefing, Dr. Sánchez Cárdenas remarked: "It is clear the new measures are going to require that there be a high level of citizen responsibility in the fulfillment of preventive measures." He said nothing has changed and people need to continue to wash hands, wear masks at work, in stores and in public spaces, and keep physical distance. He said each company that opens to the general public needs to ensure the safety protocols are met to avoid spreading Covid-19. "Spikes are the challenge that is before all Dominicans," said Dr. Sánchez Cárdenas.
"The fact is that 96% of Dominicans that are infected will recover," he said. "We are on the way to developing herd immunity in the country, that is what all countries are hoping for," he said in the press briefing on 18 May 2020.
Public Health Minister is overly optimistic in his statement the country is on the way to developing herd immunity. Experts say that herd immunity requires around 70% of the population having gotten the infection and developed antibodies. The Dominican Republic is nowhere close to 70%, given the statistics indicate 12,000 cases in over 10 million people.
For the most part, the easing of restrictions and authorizations for public transport to resume and many businesses to reopen has been well received by business organizations in particular. There has been positive feedback to the announced first phase of the easing of restrictions, starting Wednesday, 20 May 2020. On Monday, the National Business Council (Conep), the Dominican Republic Association of Industries, the National Organization of Commercial Enterprises (ONEC) greeted the measures as positive.
Read more in Spanish:
El Caribe
Ministry of Public Health press conference

19 May 2020