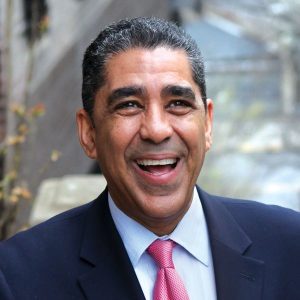 In an interview on Rumba de la Tarde, US representative Adriano Espaillat spoke up again that there are no real obstacles for the celebration of absentee voting in the United States. He confirmed the only requirement is that sanitary guidelines in place for the primary elections in the United States be followed.
US Representative Adriano Espaillat criticized the lack of actions on behalf of the Central Electoral Board (JCE) to organize the election. "It is strange and concern that there is a will to place obstacles to the absentee vote of Dominicans abroad," he complained. Nevertheless, he said Dominican ambassador to the United States, José Tomás Pérez had sent a tweet saying that the Dominican missions abroad were at work to locate the voting places.
"That is not a big program. It is a matter that can be resolved in 24 or at most 48 hours," said US representative Adriano Espaillat. He said the Office of the Mayor of New York City Bill de Blasio has already said that it is willing to help and assign schools. There are churches and community centers that can be used for the elections of 5 July. He said he speaks for New York but the situation is the same in all other US voting districts.
Around 600,000 Dominicans are eligible to vote. In the 2016 presidential election, around 185,000 voted.
José Ignacio Paliza, president of the Modern Revolutionary Party (PRM) says the JCE has the mandate to celebrate the elections abroad. Paliza says the party is assisting in the locating of the voting places.
Follow the story in Spanish:
Rumba de la Tarde
El Despertador – Noticias SIN
Diario Libre
20 May 2020