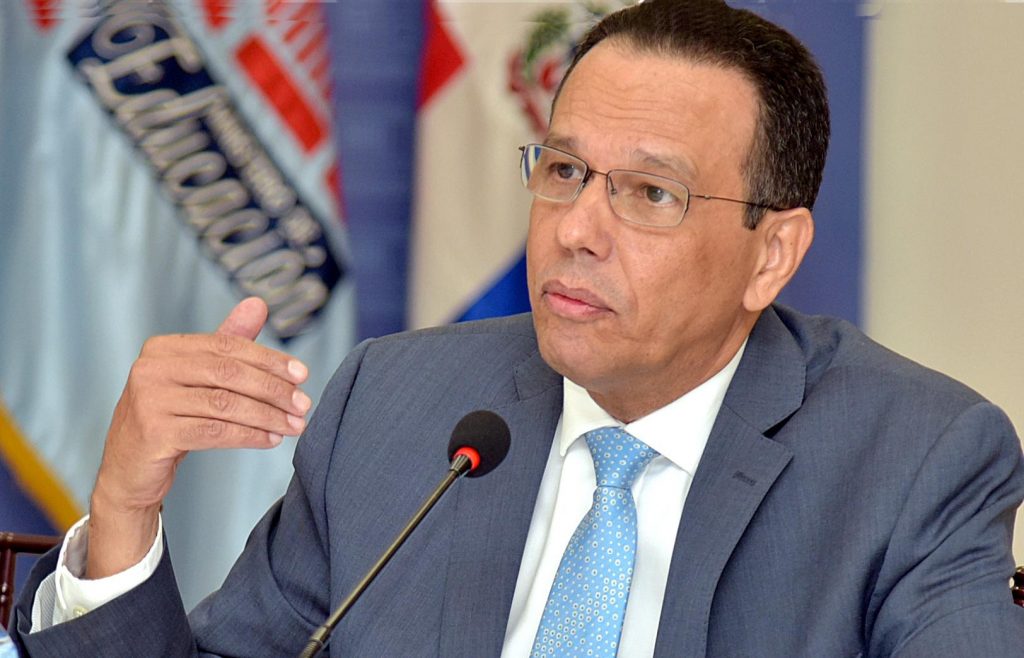 The National Council of Education, headed by Minister Antonio Peña Mirabal, approved that the 2019-2020 school year will end on the date established by the school calendar that is 19 June, with the passing of students with grades of 70% in high school and 65% in elementary. Classes in the Dominican Republic ended on 12 March when the schools were conditioned as voting places for the 15 March municipal election. Nevertheless, they never reopened and classes instead resuming only online after the onset of the Covid-19 epidemic.
The National Council of Education determined during the Wednesday, 20 May 2020 meeting, that the new school year will begin on Monday, 24 August 2020. Students that did have passing grades will have the opportunity to attend remedial classes from 1 to 19 August. Students that do not meet teacher requirements may need to undertake additional lessons at the start of the next school year. All these dates are subject to changes due to the evolution of the Covid-19 epidemic in the Dominican Republic.
The National Council of Education decided students would be required to take the Standardized National Tests, now during the first week of September 2020. They had been scheduled for 12-19 July. . The tests are a requirement for students to register in universities. The Minister said that arrangements would be made to not affect student enrollment.
The Ministry says that a technical commission will evaluate all measures.
Read more in Spanish:
Ministry of Education
21 May 2020