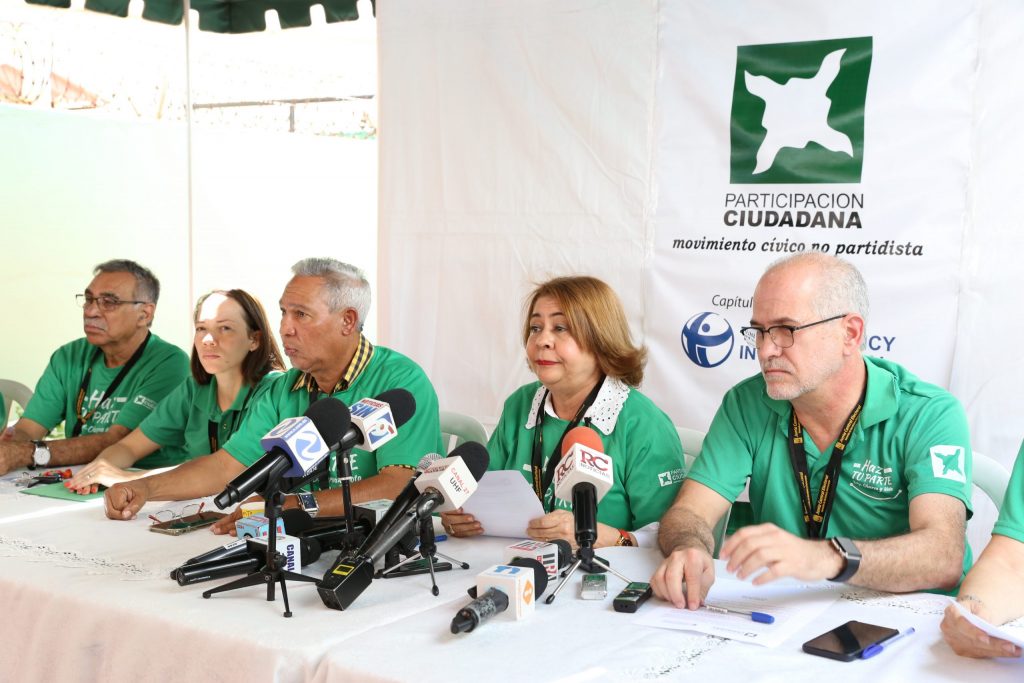 The Citizen Participation (CP) civic movement on Monday, 22 June 2020 accused the government of using the coronavirus pandemic to "sow terror" among the population, to increase abstention in the 5 July presidential and congressional elections.
Participación Ciudadana says that the government's decision to postpone the entry of phase 3 of the reopening plan due to government reported increases in the rate of spread "has generated fear." PC says this is coupled with "a terrible campaign" of publicity against Covid-19 prepared by the Presidency of the Republic. PC points out the campaign features a skull and cross on a grave "that would appear to be intended to instill terror in the voters."
For the civic movement, both the Presidency of the Republic and the Ministry of Public Health should instead join the Central Electoral Board (JCE) in a campaign "to say what is true." PC says the truth is that voting is safe for those who wear a mask, disinfect hands and keep the recommended physical distance.
"We demand a campaign that takes into account the health of the people and also of democracy," said PC.
Another factor that could influence the abstention rate, according to this organization, is the refusal of the JCE to increase the voting hours by two hours and the reports of dislocations in the overseas voter register.
PC and several political parties have requested the election be held from 6am to 6pm to avoid crowds in front of polling stations. The government insists on the 7am to 5pm hours. Furthermore, the electoral authorities say that those voters that are inside the polling stations at 5pm will have only half an hour to complete their vote. The latter violates the electoral law that mandates that all voters already inside the polling station at closing time be allowed to vote.
PC says the authorities "must act hand in hand by taking all necessary decisions to ensure a massive influx of voters, as any failure related to low voter turnout will be their full responsibility."
The presidential and congressional election were initially scheduled for 17 May but due to the epidemic had to be rescheduled to 5 July. A second round is scheduled for 26 July in case none of the running presidential candidates reach the 50%+1 vote.
A recently published Gallup-Hoy poll shows opposition party candidate, Luis Abinader, is likely to take the election with 53.7% vs. the ruling party candidate, Gonzalo Castillo, with 35.5%, Leonel Fernández with 8.6% and Guillermo Moreno with 1.3%.
Read more in Spanish:
El Nuevo Diario
ESPN
Somos Pueblo
Listin Diario
Somos Pueblo

23 June 2020