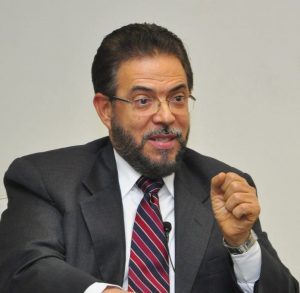 Running for the Country Alliance (Al Pais), Guillermo Moreno presented his vision for the country during his turn with the Corripio Group Communications presidential candidate talks. He answered questions by the editors of the leading Corripio media.
During the presentation, he said he would submit a bill to restructure social security, that he says right now only benefits the financial sector, and not the workers.
He spoke of focusing on local produce, moving away from the present emphasis on tourism and remittances. He said he would focus on farming and agribusiness, small business and efforts to increase exports of products with value added, not raw materials.
Moreno backs improving border security, to discourage drug trafficking and people smuggling and violation of migration laws. He said the environment is another of his top priorities.
Read more in Spanish:
El Dia
Listin Diario
25 June 2020