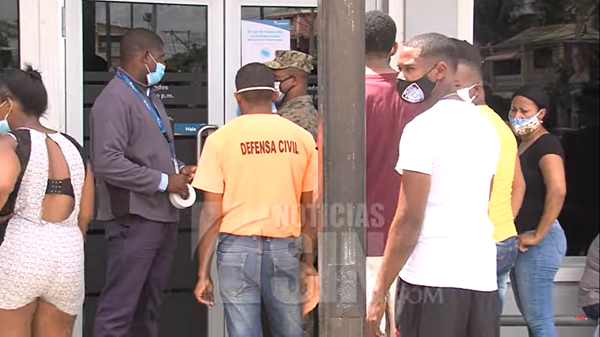 Masks must be worn in workplaces, when walking through parking facilities and hallways at work, or running or even meeting in parks, according to Resolution 0016 issued by the Ministry of Public Health. People who drive buses, taxis, ride-hailing vehicles or any other service that accepts passengers also must wear masks. The measure seeks to slow a recent climb in Covid-19 cases as the government intensifies its contact tracing and carries out more tests.
Both Public Health Minister Rafael Sánchez Cárdenas and the head of the Presidential Covid Response Committee, Dr. Amado Alejandro Báez, have urged everyone to observe extreme cautions to avoid a spike in the disease in the days building up to the presidential election on 5 July 2020.
What everyone wants to know is if the government will seek to continue the 8pm curfew.The curfew expires on Saturday, 27 June, just five days before the elections. The National State of Emergency is in effect until Tuesday, 30 June 2020. By now the government should have submitted to Congress the motion for the extension to the state of emergency.
The Dominican Republic has been under curfew and national state of emergency since 20 March 2020.
25 June 2020