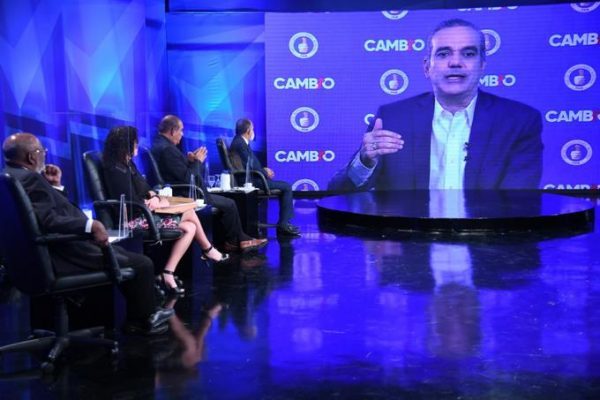 Recovering from a mild bout of Covid-19, the Modern Revolutionary Party (PRM) presidential candidate presented his plans to stimulate the economy if elected on 5 July 2020. Luis Abinader is ahead to win the election, according to leading polls.
Still awaiting his second negative test for Covid-19, Abinader participated in the Grupo Corripio talk with presidential candidates.
He said the country would have to take on loans to boost the economy. "The country should not have taken on debt when the economy was growing. But now that we are in a crisis, we will have to," he said. He said he will receive a country with a US$3 billion debt after the fall in hard currency from tourism, remittances, free zone export zones. He expects fiscal incentives will help kickstart the private sector. He said construction will be given priority and farming. He said his administration plans to reduce tax rates to increase collections, as happened in 1992 with much success. He said there will be tax exemptions for companies that export.
Abinader spoke of a gradual reopening of the tourism industry, working in coordination with the private sector.
He estimated at RD$160 billion the wasteful spending and corruption in government. "Everyone knows which are the government entities that have no purpose, but they continue to operate for political patronage," he said. He said what is important is that government revenues be spent well, and then the government will be able to seek to collect more taxes.
Read more in Spanish:
Listin Diario
Listin Diario
Listin Diario
El Caribe
El Dia
26 June 2020