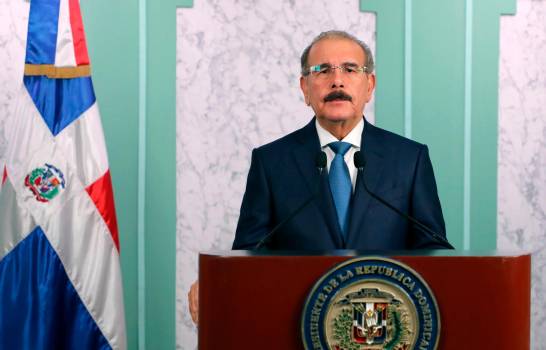 President Danilo Medina in an address on TV on Friday, 26 June 2020 called for the prudence, individual and collective responsibility of Dominicans to take preventive actions to not have to curb the first phases of the reopening. The government had disallowed the start of phase 3 whereby companies would be allowed to employ all their workers at the same time. But, in the speech, the President confirmed the country would move forward with a gradual reopening of the tourism industry, that is included in phase 4 of the planned reopening.
Medina said the Presidency did not request the extension of the state of emergency gven the opposition iin the Chamber of Deputies. It would have been the sixth extension. The National State of Emergency expired on 30 June. The government would now rely on the Public Health Law 42-01 that allows for most of the same measures to be implemented. The curfew will no longer be in effect as of 1 July, but social gatherings continue to be banned after 8pm.
An estimated 1.2 million people have already returned to work. More PCR testing and the increased mobilization has led to an increase in hospitalization demands, including in intensive care units, at a record 201 for the Saturday morning bulletin.
Medina announced the relief programs would continue at least until the end of the present government on 15 August 2020. He recommended the new government to keep these through December. Nevertheless, provisions for these funds were not included in the supplementary budget sent by the Presidency to Congress that was passed last week.
Medina called for Dominicans to vote on 5 July.
In the speech to the nation on Friday, 26 June 2020, President Medina said the government would continue to face the pandemic's issues by the directives of the World Health Organization (WHO). The President also announced that the government's program of economic stimulus would continue into August. Medina said that following Law 42-01 (General Law on Health), the Ministry of Public was authorized to declare a health emergency to continue to address the fight against Covid-19.
The next day, on Saturday, 27 June, President Danilo Medina was in the southwest (Azua and San Jose de Ocoa) campaigning for the Dominican Liberation Party (PLD) presidential candidate Gonzalo Castillo and the ruling party congressional candidates. He was photographed without using a mask and without keeping physical distance during the campaign activity. The campaigning by the President violates the electoral law.
Follow the story in Spanish:
Alicia Ortega
El Nuevo Diario
Ministry of Public Health
Listin Diario
Listin Diario
29 June 2020