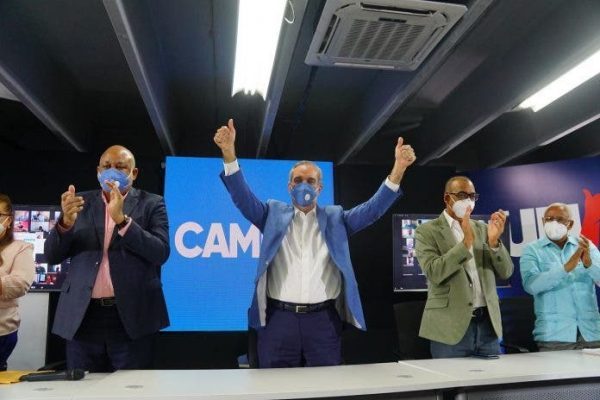 The presidential candidate of the Modern Revolutionary Party (PRM), Luis Abinader, on Monday, 29 June 2020 made his first political activity after recovering from a mild bout of Covid-19. Wearing a mask and reportedly visibly thinner, Abinader arrived at the campaign headquarters where he held a meeting with the provincial coordinators of his candidacy and thanked them for their extra efforts during his quarantine.
Abinader added that the people's vote will not be changed by the government's perversity and the Dominican Liberation Party (PLD), and assured that the PRM is on the side of the law and transparency.
"This is the guarantee that as of 16 August, we will begin to live in a different country, one without corruption and impunity, and with opportunities and justice for all," he has said. Mark Penn, Gallup and Greenberg polls show Abinader leading with 12-27% of the vote over the ruling Dominican Liberation Party (PLD) candidate, Gonzalo Castillo.
Abinader is recovering from Covid-19. He and his wife Raquel Arbaje have been staying at home, from where Abinader has continued to stay connected to his campaign. Abinader is rejoining the campaign just in time for the closing. Only on Friday, 26 June were they declared free from the disease after having tested consecutively negative for the infection. The presidential and congressional election campaign closes on 2 July.
30 June 2020