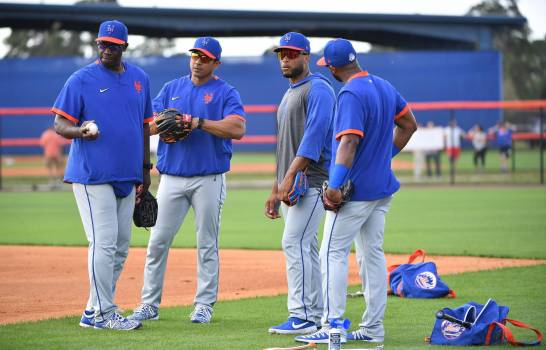 According to ESPN, a total of 109 baseball players from the Dominican Republic were on opening day rosters in Major League Baseball on Thursday, 24 July 2020. 288 players from the 50 states of the United States were on the team rosters. The remainder of players are from 20 countries, with the Dominican contingent being the largest, followed by Venezuela, Cuba and Puerto Rico.
As far as the different teams go, except for the Chicago Cubs, every team in the Big Leagues has at least one Dominican on their opening day roster.
It is reported that the number of Dominicans would have been larger but last-minute adjustments for Covid-19 sickness and team decisions lowered the number. However at 97 players on the team rosters, this is a major accomplishment for Dominican players. Notable among these players is the son of Hall of Fame Vladimir Guerrero, Vlad Junior, who will play for the Toronto Blue Jays, and Fernando Tatis III, the son of another Major League star in years gone bye.
Read more in Spanish:
Diario Libre
ESPN sports
26 July 2020