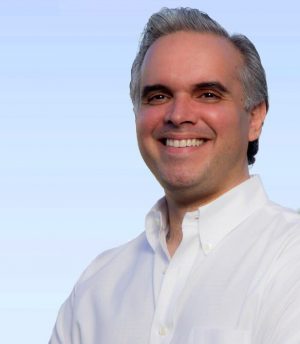 President-elect Luis Abinader named lawyer Luis Miguel de Camps García his upcoming Minister of Labor. De Camps is a corporate lawyer with the firm De Camps, Vásquez y Valera.
De Camps García completed his law degree at the Pontifical Catholic University Madre y Maestra (PUCMM) in 2001. He also completed Master's studies at Georgetown University in Washington, DC, Masters of Law (LL.M) with a specialization in Business Law, and graduate studies at Harvard University, Massachusetts, with a specialization in Negotiation and Conflict Resolution.
His minority party, the Social Revolutionary Democrat backed Abinader in his campaign.
The Abinader cabinet is shaping up as follows, in order of announcement of the appointments:
Ethics and corruption Office director: Milagros Ortiz Bosch
Minister of the Presidency: Lisandro Macarrulla
Foreign Relations Minister: Roberto Álvarez Gil
Education Minister: Roberto Furcal
Spokesperson for the Presidency: Milagros Germán
Governor of the Central Bank: Hector Valdez Albizu
Economy & Planning Minister: Miguel Ceara Hatton
Hacienda Minister: Jochi Vicente
Superintendent of Banks: Alejandro Fernández Whipple
National Budget director: Jose Rijo Presbot
CEI-RD director: Biviana Riveiro
Economic advisor to the President: Pedro Silverio
Legal Advisor to the President: Antoliano Peralta
Energy & Mines Minister: Antonio Almonte Reynoso
Administrative Minister of the Presidency: José Ignacio Paliza
Defense Minister: Major General Carlos Luciano Díaz Morfa
Head of the Health Cabinet: Vice President-elect Raquel Peña
Public Health Minister: Plutarco Arias
Deputy Minister for Collective Health: Ivelisse Acosta
Executive director Public Procurement Agency: Carlos Pimentel
Tourism Minister: David Collado
Tourism Advisor to the President: Joel Santos
Public Works Minister Deligne Ascención
Youth Minister: Kimberly Taveras Duarte
Interior & Police Minister: Jesús (Chu) Vásquez
Public Administration Minister: Dario Castillo Lugo
Labor Minister: Luis Miguel de Camps
National Health Service: Dr. Mario Lama
Ambassador to the USA: Sonia Guzmán
Read more in Spanish:
Devlex
Luis Abinader
27 July 2020