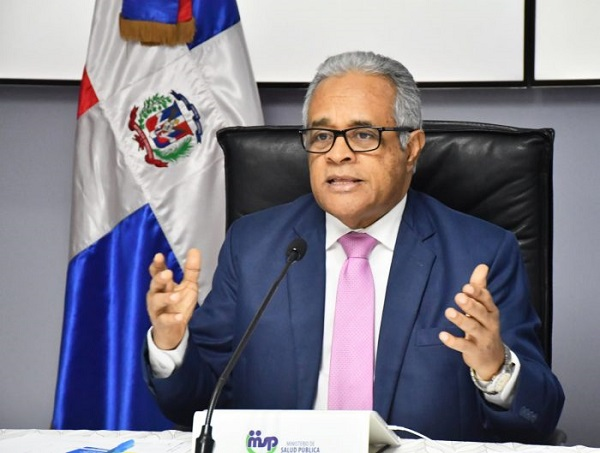 Public Health Minister Rafael Sánchez Cárdenas announced during the Tuesday, 28 July that there will not be a coronavirus press briefing on Wednesday. The minister will be attending the inauguration of the Punta Catalina coal-fired thermoelectric power central in Peravia province.
Social media has focused on the contradicting priority of the leading health officer of the Medina administration. The coal-fired power central generates mountains of fly ash accumulating outdoors, a major health hazard to residents and farmers in the southern province.
During the press conference, the Public Health Minister said he could not give a date for the inauguration of the Ciudad Sanitaria Luis Eduardo Aybar, the largest medical center in the country. The Communications Agency of the Presidency (Dicom) had announced the opening of the Ciudad Sanitaria Luis Eduardo Aybar for Tuesday. This didn't happen and no new date has been given. Instead, Dr. Sánchez says he will be attending the coal-fired power plant.
During his 27 February state of the nation speech, President Danilo Medina had announced the largest medical center in the country would be inaugurated on 11 March 2020 . The renovations and new equipping at the Ciudad Luis Eduardo Aybar have cost taxpayers upwards of RD$15 billion, according to media reports. The government has not given an official cost figure. Promotions indicate the center will have 800 hospital beds. Of the total, 20 are intensive care units.
On Monday and Tuesday, President Danilo Medina attended the formal inauguration of public schools and the administration building of the Infotep, the governmental vocational training center.
Read more in Spanish:
Listin Diario
Coronavirus press briefing Ministry of Public Health
El Jarabe – Marino Zapete
Esta Noche con Mariasela – Enrique de Leon
28 July 2020