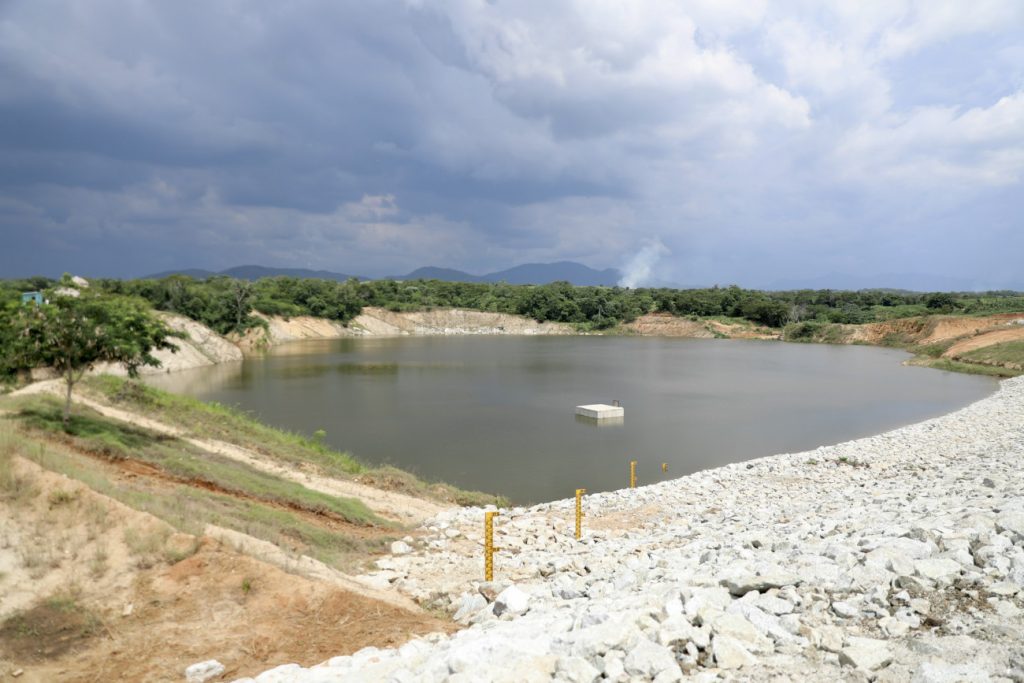 President Danilo Medina wasn't in Hato Mayor, where the most damages of Tropical Storm Isaias occurred, but he is traveling all around the country to formally inaugurate many of the latest public works of his government. The Medina government ends on 16 August 2020.
The Presidency reported Medina inaugurated the La Piña Dam in northwestern Dajabón under torrential rain. Complementary waterworks and a bridge were also inaugurated. The infrastructure was built to impede flooding from damaging crops and the countryside and facilitate irrigation of the crops.
In his keynote speech at the La Piña Dam, Olgo Fernández, director of the National Institute of Hydraulic Resources (Indrhi), highlighted the great benefits these infrastructures will bring to Dajabón.
The Reformed Project La Piña Dam will guarantee water to irrigate rice, banana, cassava (yuca), pigeon pea (guandul), onion, pepper, sweet potato, tomato plantations in the area.
On Tuesday, 4 August, President Danilo Medina was at a public school in Santiago for the collective inauguration of 19 new schools and two daycare centers in 10 central provinces. The daycare centers are located in Maria Trinidad Sanchez and Duarte provinces.
Read more in Spanish:
Presidency
Presidency
5 August 2020