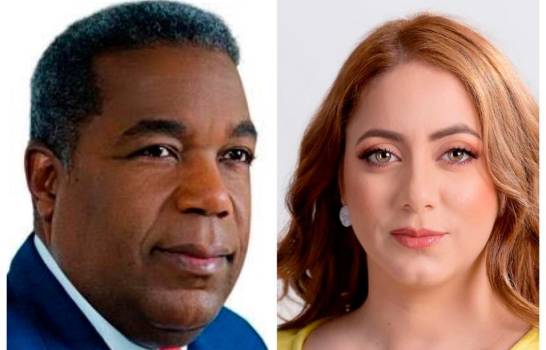 President-elect Luis Abinader named Ramón Antonio (Tony) Peña Guaba the coordinator of the Presidential Social Policies Cabinet (GCPS), the inter-institutional commission. He will replace Vice President Margarita Cedeño. The department has a budget of RD$20.4 billion for 2020. A professional politician, Peña Guaba is the son of former Dominican Revolutionary Party (PRD) leader. He is a former secretary general of the PRD. He left that party with dissidents that formed the Modern Revolutionary Party (PRM). Peña Guaba is credited with having been who suggested the logo for the PRM, a circle with a "like" thumb. As reported, he returned to the PRD when he was not named secretary general at the PRM, when a restructuring of the party was carried out. He would later again return to the PRM in time for the final months of the Abinader presidential campaign.
Likewise, President-elect Abinader tweeted he will be naming lawyer Gloria Reyes to head the governmental welfare commission, Progressing with Solidarity (PRO-SOLI). Reyes is a graduate in law from the Pontifical Catholic University Madre y Maestra (PUCMM). She has a post-graduate studies in political science at the Santo Domingo Catholic University (UCSD).
Progressing with Solidarity is a government division that falls under the Office of the Vice President of the Republic. The coordinator has been Vice President Margarita Cedeño for the past eight years. This division has a RD$608 million budget for 2020. Reyes has been a deputy for the Modern Revolutionary Party (PRM) since 2016, representing the province of Santo Domingo.
The Social Policy Coordination Cabinet (GCPS), today headed by Vice President Margarita Cedeño, was created by presidential decrees 28-01, 1082-04 and 1251-04 to prepare, implement, control and assess programs under the government's Social Protection System. In addition to PRO-SOLI, the other institutions are the Unique System of Beneficiaries (SIUBEN), the Administrator of Social Subsidies (ADESS).
Read more in Spanish:
Listin Diario
6 August 2020