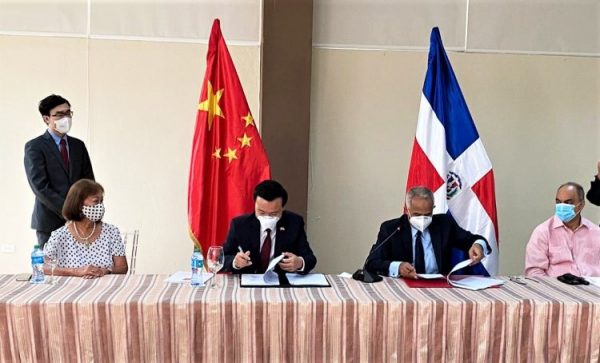 Out-going Agriculture Minister Osmar Benítez signed a phytosanitary protocol for the export of Dominican Hass variety avocados to China. People's Republic of China Ambassador Zhang Run signed the agreement for China.
For years, environmentalists have protested that persons with political influence have been planting Hass variety avocados in the protected areas of Bahoruco National Park. These have been frequently denounced, but the incumbent Environment Minister Angel Estévez has maintained that under his management, a single tree would not be downed. The minister has repeatedly stated that trees are trees and these cannot be bad for the environment. Environmentalists, nevertheless, say that the production of these avocados affects the primary southwestern water source, the Pedernales River.
In the signing, Agriculture Minister focused on avocado plantations in the province of San Cristóbal. As per the Ministry of Agriculture press release, Benítez said: "We can say that the country is the second largest avocados producer in the world, after Mexico. In the Dominican Republic, the Hass variety is 25% of the national production of avocados." He said this is the globally most demanded variety.
Meanwhile, Ambassador Zhang Run said that high quality and emblematic Dominican products have a bright future in China, and that they will continue to work together to strengthen the ties of friendship between the two peoples and bring more Dominican exports to China.
Read more in Spanish:
El Caribe
El Dinero
World Economic Forum

7 August 2020