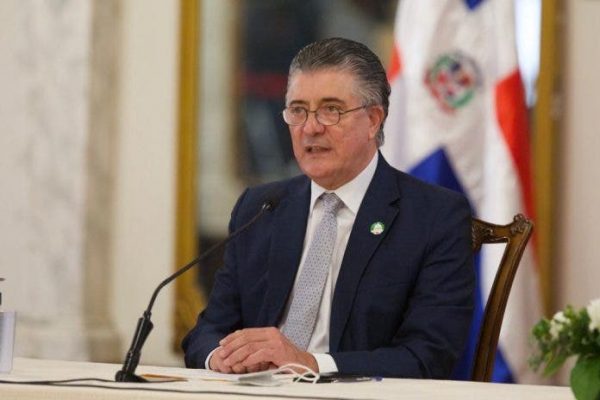 President Luis Abinader named Roberto Santana as honorary advisor to the Executive Branch on Security Policies and the Prison System. With Santana present at a meeting televised from the Presidential Palace, Abinader presented the new Prison Reform Plan. The plan seeks to reduce crime, improve conditions for those in jail, and create the conditions to promote prisoners' reinsertion into society. Santana is the country's most prepared expert on jail systems.
Abinader called the reforming of the jail system "of vital and maximum urgency" and an essential part of building a comprehensive security system.
Roberto Santana had been very critical of the mega-investment of the past Medina administration in the building of the La Nueva Victoria jail. He said it would take another six months for the recently inaugurated prison to be ready for use. He says the jail was inaugurated by the past administration without water or power service. He said 1,500 people still need to be trained to work at the jail.
Santana says the prison reform can be completed in three years. He conditioned his promise, nevertheless, on the committed of law enforcement agencies to transparency and that there not be a hidden party agenda.
He took the opportunity to suggest to the President the creation of a national system of citizen security involving all public institutions. He warned these institutions need to be strengthened so they can fulfill their roles and gain the trust and support of citizens.
"Public agencies must act in coordination with organizations and communities to address an agenda of healthy coexistence," he said.
Santana is behind the advances that had been made for building jails in what is known as the "new penitentiary model." Yet, former Attorney General Jean Alain Rodríguez disregarded the plans when undertaking the construction of the Nueva Victoria mega jail.
Read more in Spanish:
11 September 2020