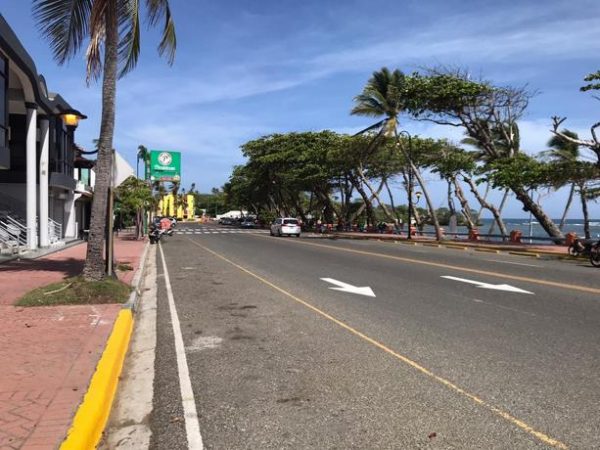 Puerto Plata's city authorities have banned parking on the Atlantic Ocean-fronting boulevard, the Malecon. The authorities are also trying to control crowds on north coast beaches as part of efforts to curtail the spread of Covid-19.
Parking on the city boardwalk is now prohibited on Monday to Friday from 3pm. On Saturday and Sunday, parking is prohibited all day long. The measure seeks to avoid people conglomerating.
Johny Tavárez, provincial director of Health, says the measure is an effort to get people to maintain physical distance. Provincial governor Claritza Rochtee, Mayor Roquelito García and Air Force, Navy and Police commanders in the area are also collaborating to enforce the measure.
Tavarez said restaurant owners have been instructed to limit the number of tables to ensure that they maintain physical distance.
During a press conference, Dr. Tavárez said the Ministry of Health has allocated 220 PCR tests daily for Puerto Plata. He said this will significantly increase the testing for early detection of cases, especially among the poor. The free PCR tests will be carried out at the Centro Sanitario, Hospital Ricardo Limardo and the headquarters in Puerto Plata of the National Health Service (SNS) at the former offices of the social security at the entrance road to the densely populated neighborhood of Padre las Casas.
A prescription for the test is still needed, and the person must have a Dominican ID.
Read more in Spanish:
Listin Diario
10 September 2020