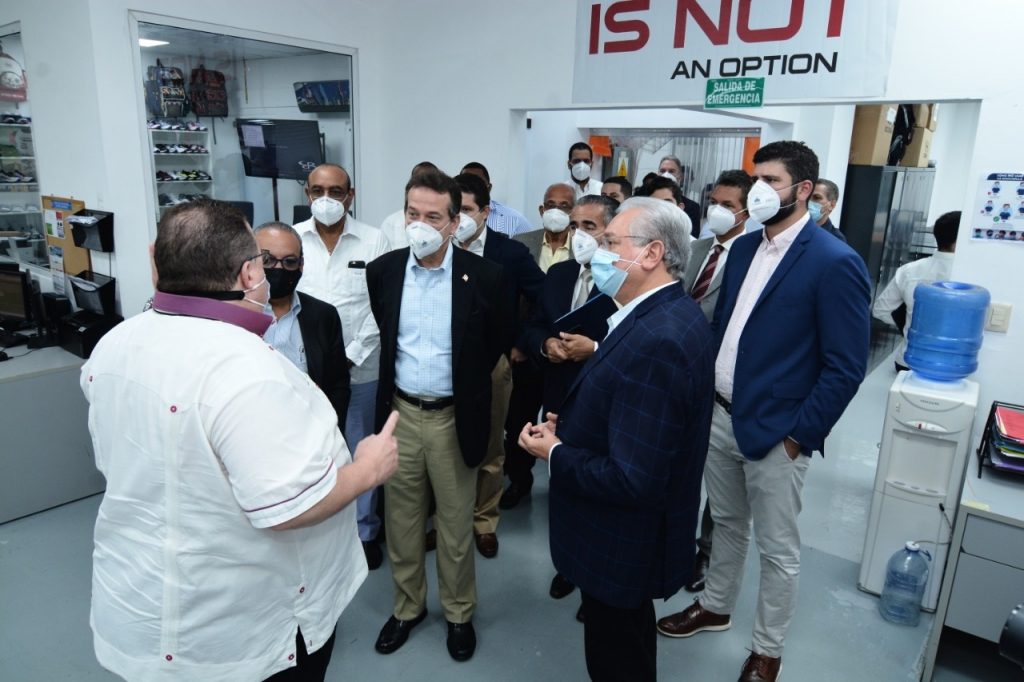 Federico Dominguez, the president of the Dominican Free Zone Association (Adozona) called for government support in short term funding to create 11 million square feet of new manufacturing space as a major step in encouraging industrial consolidation and expansion in Santiago. The request was made during meetings with Industry & Commerce Minister Victor (Ito) Bisonó in Santiago. The minister was in Santiago for cabinet meeting with President Abinader who was on a three-day visit to the province last weekend.
The Santiago Free Zone Corporation (CZFS) and the Association of Santiago Free Zone Companies (AEZFS) met with Industry & Commerce Minister Victor Bisonó to discuss difficulties to doing business and present solutions to promote the nation's economic recovery.
Luis Jose Bonilla, the AEZFS president, told the minister that the northern region has 38 industrial parks, representing 51% of the national free zone production. At the present time, about 80% of the employees are at work. Others have been furloughed due to Covid-19. In Bonilla's opinion, the group needs low-cost financing. Santiago Free Zone president Miguel Lama (Micky), told the minister that the goal of the free zones is to duplicate jobs by 2024, elevate their competitive levels, and become integrated at the regional level. He noted that if the country improves its competitiveness, more industries will relocate here.
Read more in Spanish:
El Caribe
14 September 2020