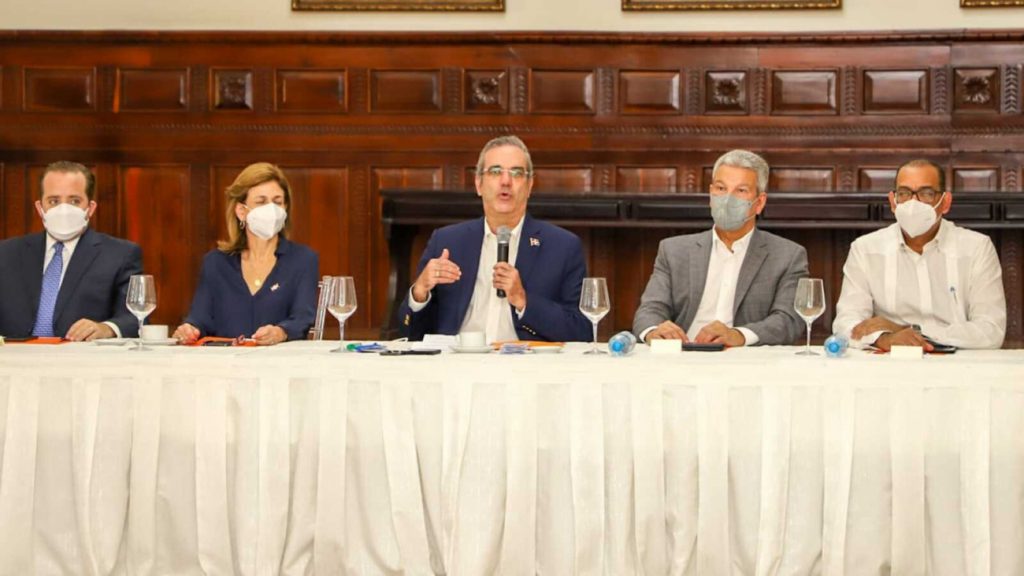 As part of his three-day visit to Santiago province, President Luis Abinader approved the project to construct the Amber Highway in a public-private partnership. The road will reduce the connection time between Puerto Plata and the rest of the country, generating employment and benefits to various economic sectors.
President Abinader assuaged concerns regarding private participation in road construction. He pointed out that the alliance with the private sector would not include "shadow tolls," the overt mechanism that has made so costly the concession the Leonel Fernández government signed for the construction of the Samana toll road. Due to the Samana contract with the private builders, tolls to Samana are at around RD$2,000 compared to around RD$300 for traveling a similar distance to Punta Cana from Santo Domingo. The high cost of the tolls has significantly affected the development of Samana as a tourism destination.
Public Works Minister Deligne Ascensión said the new Puerto Plata road would relaunch regional development by reducing the travel time to key productive areas of the country. He spoke of the road bringing economic transformation, guaranteeing more security and impacting almost all sectors directly and indirectly.
The 35 kilometer road will reduce travel time from Santiago to Puerto Plata to 30 minutes. Likewise, it will reduce travel time from Santo Domingo to Puerto Plata to two hours.
"The Amber Highway is especially important for these two important cities and the entire Cibao region, as it is one of the largest agricultural and free zone product producers in the country," said the Public Works minister. He said that it will bring great advantages for the export of the products. He said it will open up more day trips for cruise ship tourists.
"In addition to these direct impacts, the project will generate a large number of collateral benefits, such as a considerable increase in jobs and a boost to construction, leading to the development of tourism, commerce and real estate in the area," he said.
The road will have four lanes (two in each direction), safety walks in each direction, separation of tracks with "New Jersey" type walls with lateral protection railings.
The highway starts at the Santiago ring road and extends to the coastal road between Puerto Plata and the Gregorio Luperón International Airport.
The meeting was attended by the Vice President of the Republic, Raquel Peña; the Ministers of the Presidency, Lisandro Macarrulla and the Administrative Director of the Presidency, José Ignacio Paliza, among other officials.
Read more in Spanish:
Presidency
14 September 2020