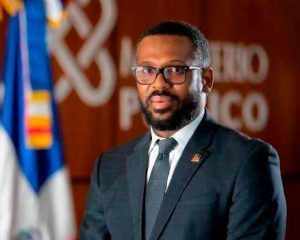 Wilson Camacho, the new head of the office of the Special Prosecutors for Administrative Corruption (Pepca), has stated that he will carry out all of the necessary investigations into government payments for the controversial RD$11.5 billion in asphalt contracts. The agreements were signed by PLD presidential candidate Gonzalo Castillo when he was minister of Public Works. The payments were made in the days just before the change in government.
During a meeting with former Vice President Milagros Ortiz Bosch and Carlos Pimentel, who head the government Ethics and Procurement offices, respectively, together with prosecution head, Yeni Berenice Reynoso, Camacho said that the Justice Department has a firm commitment to fight corruption. The prosecution of corruption in the past Fernandez and Medina governments was practically inexistent.
The cases regarding the billions in possible fraudulent asphalt contracts are considered to be in violation of Government Procurement Law 340-06. For the investigation, the Attorney General of the Republic, Miriam German Brito has cited 33 companies starting this week. Some of the big names on the list are MAR, which belongs to Micalo Bermudez, Ingeneria Estrella, which belongs to Manuel Estrella, ECICISA another major Santiago firm, Malespin Construction, and Daniel Medina and Associates.
The case files show that Gonzalo Castillo, the then minister of Public Works, appears as a shareholder in several companies that secured contracts for asphalt.
In 2019, Alicia Ortega, the television investigative journalist, revealed a series of anomalies in the "emergency" contracting of asphalt by the Ministry of Public Works.
Read more in Spanish:
Diario Libre
Listin Diario
14 September 2020