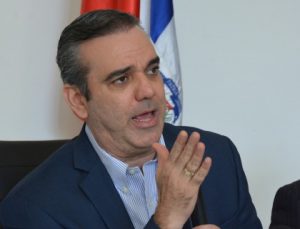 Dominican law requires that high-ranking government officers present their personal worth statements at the start and end of their terms in government. The law gives the officers 30 days to do so after being sworn in. The Chamber of Accounts extended the period for delivering the worth statements to the end of the month. Among the first to declare are:
President Luis Abinader: RD$4.1 billion
Hacienda Minister Jochy Vicente: RD$501 million
Agriculture Minister Limber Cruz: RD$434.4 million
Presidency Minister Lisandro Macarrulla: RD$427 million
Health Minister Plutarco Arias: RD$400 million
Presidency voice Milagros German: RD$186 millionLabor Minister Luis Miguel De Camps: RD$159 million
Higher Education Minister Franklin García Fermín: RD$104.4 million
Defense Minister Carlos Luciano Diaz Morfa: RD$77.1 million
Interior & Police Minister Jesus Vasquez: RD$70.5 million
Public Works Minister Deligne Ascencion: RD$61.2 million
Environment Minister Orlando Jorge: RD$54.7 million
Tourism Minister David Collado: RD$40.6 million
Energy & Mines Antonio Almonte: RD$35.8 million
Economy Minister Miguel Ceara Hatton: RD$31.6 million
Women Minister Mayra Jimenez: RD$29.7 million
Administrative Minister of the Presidency Jose Ignacio Paliza: RD$22.7 million
Public Administration Minister: Tomás Darío Castillo: RD$13.1 million
Attorney General Miriam German: RD$6.6 million
N Digital reports on outgoing government officers from the Medina administration that have delivered their statements of worth at the end of their term. Among the top five are:
Hacienda Minister Donald Guerrero: RD$752 million
Public Works Minister Gonzalo Castillo: RD$633 million
Foreign Relations Minister Miguel Vargas: RD$429 million
Administrative Minister of the Presidency Jose Ramón Peralta: RD$275 million
Defense Minister Ruben Paulino Sem: RD$82.6 million
In the Dominican Republic, an audit and matching of government statements with tax files has yet to be carried out. So far the presentation of the statements has been merely to comply with the requirement and for general information purposes.
Read more in Spanish:
Diario Libre
El Dia
El Caribe
N Digital
Listin Diario
Listin Diario
16 September 2020