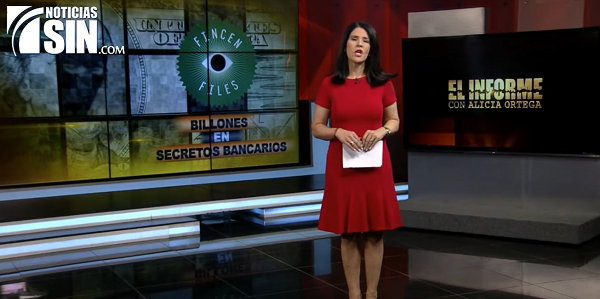 Investigative journalist Alicia Ortega says transactions by two Dominican-related companies are in the Financial Crimes Enforcement Network (FinCEN) files leaked to BuzzFeed News. The Dominican companies are Ingenieria Estrella and Newport Consulting, both related to Odebrecht construction works in the Dominican Republic.
During an interview with Alicia Ortega, Ingeniería Estrella defended the transaction of US$1.1 million dollars with Nashville Financial for payment of services rendered for the studies and designs for the construction roadworks under the contract for Duarte Corridor I.
The FinCEN files are the result of extensive international research on money laundering and financial crime. They show how dirty money is shuffled around the world and how banks fail to stop this flow of money.
BuzzFeed News obtained the documents and shared these with the International Consortium of Investigative Journalists (ICIJ), a group of leading investigative journalists from around the world. Alicia Ortega is a member of the journalism association.
ICIJ says in its introduction to the investigations that the "suspicious activity reports reflect the concerns of watchdogs within banks and are not necessarily evidence of criminal conduct or other wrongdoing."
As reported in Coindesk, the massive leak of suspicious activity reports shows how banks let the US government know about likely money laundering, and then went right on providing services to their clients.
Follow the story:
El Informe con Alicia Ortega
El Informe con Alicia Ortega
Noticias SIN
Listin Diario
Diario Libre
22 September 2020