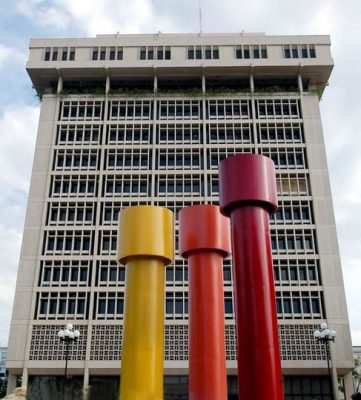 The Central Bank reported on Tuesday, 29 September 2020 that July and August data reveal the economy is on the way to recovery.
A statement from the Central Bank highlights that the Monthly Economic Activity Indicator (IMAE) for August 2020 registered an inter-annual variation of -7.2%. This figure reflects an improvement over the -8.8% observed last July and the -8.5% corresponding to the January-July period.
The Central Bank highlights that two-thirds of the IMAE result in August (4.9 percentage points of the variation of -7.2%) is explained by the contraction in the activity of hotels, bars and restaurants, as a consequence of the slowdown of this sector, which has been severely affected by the pandemic. Airports in the Dominican Republic were closed from March to July. And a 5pm curfew until August kept most restaurants doing minimal business. Curfew is now 9pm to 5am Monday to Friday, and 7pm to 5am on Saturday and Sunday.
The upward trend is expected to continue in the future as the spread of the virus continues to dissipate and restrictions on non-essential productive sectors are lifted.
The Central Bank attributes the recovery in part to the timely coordinated implementation of fiscal and monetary policies to support households and businesses. There was a significant easing of monetary conditions and an expansion of social spending that has had a significant impact on the economy and mitigated the pandemic's effects.
Read more in Spanish:
Central Bank

El Nuevo Diario

29 September 2020