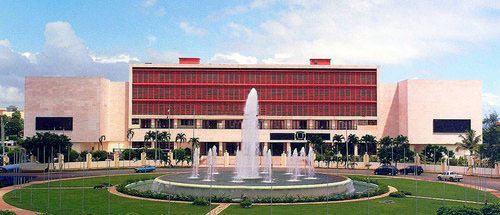 It's best known as the "barrilito" or the little barrel. Despite it being a diminutive word, the "barrilito" is quite generous. Officially known as the Social Compensation Fund, the barrilito allocates senators an extra RD$1 million a month to use at their discretion. The side bonus is in addition to their base wage of RD$320,000 a month. The senators also receive RD$50,000 in representation expenses, RD$25,000 for meals and RD$3,500 for each session they attend. And there are extras for Mother's Day, Christmas, etc
After the Abinader administration presented the 2021 National Budget Bill and included new taxes that would further empty the pockets of the middle class, thousands rejected the taxes and called for belt-tightening to include legislators and other government officials. The Abinader government has announced it is ridding the government of corruption in spending and duplication. Yet, there is a generalized perception that there is lots more irregular and wasteful spending in government that can be cut to reduce the fiscal deficit.
This week, National District senator Antonio Taveras (PRM-Santo Domingo) announced he has resigned the "barrilito". He argues the use of the fund is not one of his roles as a legislator. Earlier, the president of the Senate, engineer Eduardo Estrella (DxC-Santiago), had done so. And Faride Raful (PRM-National District) says she has not benefitted from the Senate Social Compensation Fund.
The leader of the Modern Revolutionary Party (PRM), Emmanuel Esquea Guerrero, on Tuesday, 13 October 2020 called for the ruling PRM party legislators to eliminate the "little barrel." PRM legislators had been very critical of the slush fund when in the opposition. Today, the PRM is majority in the Senate and the Chamber of Deputies.
"The fund was imposed by the PLD (Dominican Liberation Party) when it was the majority in the Senate. But now that the PLD (Dominican Liberation Party) is not the majority, why don't we remove it?," Esquea tweeted.
Read more in Spanish:
14 October 2020