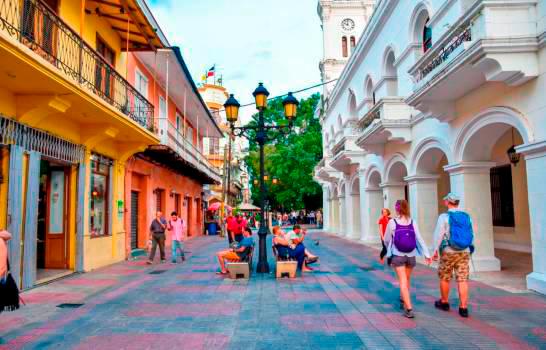 Santo Domingo city mayor Carolina Mejía has authorized that the Colonial City center be exclusively for pedestrians on Saturday, 17 October and Sunday, 18 October. The area is the historical and tourist area of the capital city.
The National Transit Institute (Intrant), the Traffic Safety Agency (Digesett), the Ministry of Tourism, and the Association of Shop Owners of the Colonial City are working together on this event. If all goes well, the weekend pedestrian plan could be extended.
As announced, this weekend vehicular traffic will be banned in the Colonial City on Saturday from 10am to 5pm and on Sunday from 1pm to 5pm. The plan is to motivate more people, local residents and tourists, to tour the historical center at a leisurely pace.
The central area of the Colonial City is the area between the streets: Mercedes, Meriño, Billini and Isabel la Católica. Traffic agents will be on all to guarantee the safety of passers-by.
The mayor of the capital, Carolina Mejía highlighted this is a way to give public spaces back to the citizens to enjoy the city.
Read more in Spanish:
National District municipality

13 October 2020